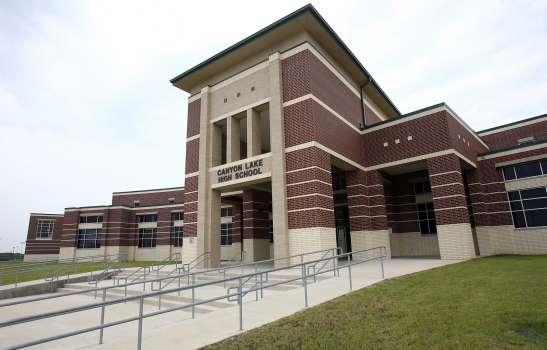 The stunning natural beauty, the great amenities, the thriving job market, the convenient location between Austin and San Antonio—there are a number of reasons people looking to buy land in the Hill Country or buy a home in the area are choosing New Braunfels. New Braunfels' great schools are a huge draw for families, especially in the renowned Comal ISD. The district just announced they have record enrollment this year.
"On just its fifth day of school, Comal ISD surpassed the 22,000-student mark for the first time in its near 60-year history," said the New Braunfels Herald-Zeitung. The district's student enrollment numbers at the end of the day on August 29 were 22,056. Last summer Comal ISD ended the school year with 21,097 students."
With impressive growth that has made New Braunfels the second-fastest growing city in the nation, an increased population in the schools would be expected. But the Herald-Zeitung reported that buyers are specifically seeking out Comal ISD when buying in the city.
"We did intentionally pick this town for this district," New Comal ISD parent Donnielle Lillly told them. "We could have lived in San Antonio, but we heard and read so many great things about Comal ISD."
Comal ISD was the only public school district in the San Antonio area to earn five stars in this year's Texas Smart Schools program. "The latest ratings of the state's more than 1,040 Independent School Districts and Charter School Districts" put CISD in a small but prestigious group of just 44 total districts to earn that ranking. "You have to be in the top 20% for academic progress and in the bottom 20% for spending," Texas State Comptroller Susan Combs told News Radio 1200 WOAI. Combs leads the Texas Smart Schools initiative.

The ratings showed that Comal ISD, the New Braunfels school district that serves Vintage Oaks children and many more throughout New Braunfels, is in the 83rd percentile for student performance.
In addition, "All Comal ISD campuses Met Standard for 2016 according to the Texas Education Agency state accountability results," said the Herald-Zeitung. "This is the highest possible standard based on the state's public school accountability system." Comal ISD earned 45 Distinctions in the TEA Accountability Ratings, with 15 Comal ISD campuses earning at least one distinction.
For more information on New Braunfels schools, living in the Hill Country, or buying land in New Braunfels, visit Vintage Oaks, the fastest-growing community in the Hill Country over the past three years. You can also click below to start your search for your dream home.