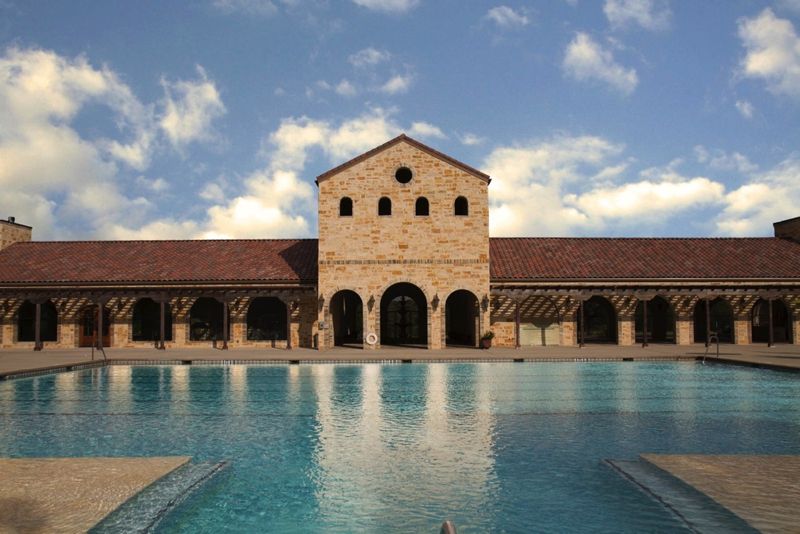 One of the year's most anticipated events at Vintage Oaks is here: The Memorial Day Weekend Pool Party! Join us for this owner-only event on Sunday May 26, from noon to 4pm at the Clubhouse to celebrate the opening of the pool and the start of the summer season. Please RSVP here so we know to expect you and keep in mind there is a limit of 10 people per owner household.
This event is always well attended by owners and offers a great time for everyone, with tons of neighbors who come to hang out all day and a slew of fun activities. This year, we'll have:
You definitely don't want to miss the pulled pork sandwiches, burgers, and desserts (to name a few items!), nor will you want to miss out on all the excitement as we ring in another summer here at Vintage Oaks.
Excitement all summer long
It's going to be a great summer at the community with more exciting events at Vintage Oaks and activities coming up, not to mention fun in the sun throughout the community at amenities like the kids' pool and lazy river and all the activities at the Clubhouse. The year-round calendar here includes special outings and activities for all ages, including dining out groups, Bunco groups, and swim-in movies, as well as an annual Easter Egg Hunt, a Halloween event, and the Christmas sledding party.
If you were here for the first Summer Concert of the 2019 season, we know you're excited for the next one. This event is open to the public, so don't miss country star Bri Bagwell singing live at Timber Ridge Park on Wednesday, June 12. The concert starts at 7pm, but you'll want to arrive early to claim your spot on the lawn or on a swing under the towering oak trees. This event is family friendly and BYOB, but pets should stay at home.
The second Food Truck Friday is on June 21, with different food trucks offering great eats for lunch, and dinner with beer and live music.
Bummed you can't be part of Memorial Day pool party, one of the Vintage Oaks events that is for owners and guests only? Set up a property tour so you can live the good life at Vintage Oaks and never miss out on the fun again!
For more information, visit Vintage Oaks, a 3,900-acre community in New Braunfels right on the Texas Wine Trail with easy access to San Antonio, Austin, and Houston, and highly rated schools. The community offers 1–14 acre homesites from the $90s including newly released properties in The Bluffs, which feature high-elevation homesites with long Hill Country views, and homes from the low $400s. Additional amenities include five miles of meandering nature trails, numerous parks, and sport courts and ball fields. The newest amenity is the 7,800-square-foot Fitness Club, offering cardio and weight equipment, an outdoor fitness area, personal training areas, an age-restricted pool, saunas, and an outdoor spa. Vintage Oaks is also the fastest-selling community in the Hill Country for five years.
If you're an owner at Vintage Oaks, don't forget to RSVP here for the pool party.