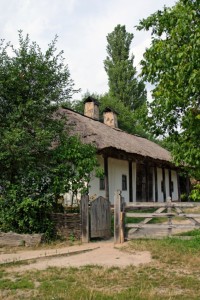 Vintage Oaks is located in the town of New Braunfels, which is home to three historic museums: The Sophienburg Museum, Conservation Society, and Heritage Village. In 1845, a group of German emigrants set out to find a new home, and decided on New Braunfels. It was first settled by Prince Carl of Solms-Braunfels who chose to name his house Sophienburg after his fiancée Lady Sophia. The Sophienburg Museum, which celebrates the settlement and history of New Braunfels, offers tours Tuesday through Saturday and has special seasonal events.
The New Braunfels Conservation Society has restored eighteen historic buildings dating back to 1849-1881, which was first settled by the Germans. These historic buildings have been moved to the plaza in an effort to restore and maintain the town's German heritage. Some of the buildings that have been preserved are the school, barns, music studios, homes, and shops. The Conservation Society is open to the public every day except Monday. The last museum that is located near Vintage Oaks is the Heritage Village, which is home to the Museum of Texas Handmade Furniture. This museum is available for group or individual tours, and displays the historic buildings and specialty furniture from the first days of German settlement in New Braunfels. The Heritage Village features over seventy pieces of furniture that date back to the late 1800s. Each year, the Heritage Village puts on a Family Heritage Festival, which offers tours, live reenactments, musical entertainment, and food for all! Also, the Heritage Village puts on an annual Kindermasken walking parade, which dates back to the early settlers.
The Sophienburg Museum is located 10 miles away from Vintage Oaks, and both Heritage Village and Conservation Society are located only 11 miles away. To learn more about the museums in New Braunfels, please visit The Sophienburg Museum, Conservation Society, and Heritage Village online.