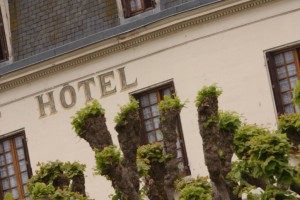 Are you coming to New Braunfels perhaps to visit friends or loved ones in Vintage Oaks? If you're looking for ideas for places you can stay while you're in town, you'll find several great local hotels that are happy to make you feel welcome.
One option for you is the Faust Hotel, located near historic downtown New Braunfels. Built in the 1930s, the Faust has been renovated to offer modern, comfortable hotel services and amenities. Originally named the Traveler's Hotel, the Faust first opened its doors to draw in local travelers with its world-class elegance. Even in the face of the Great Depression and a boll weevil blight, it was Walter Faust, Sr.'s determination that managed to keep his hotel's doors open. In 1936 he renamed his hotel the Faust Hotel, keeping it open and profitable all the way through World War II. Unfortunately, the hotel had to shut its doors in 1975, but in 1977 Jackson-Houser and Associates purchased it. Since that time, the hotel has undergone several remodels and renovations, yet it has retained its Old World charm. In fact, in 1985 the Faust was registered as a Texas Historic Landmark. The hotel has a 1930s theme to this day, offering endless charm, grace and elegance.
Opened in 1998, the Faust Brewing Company is the only microbrewery in New Braunfels. It's directly next door to the Faust Hotel, situated in its original beer garden. The Faust has up to four beers on tap at a time.
The Faust Hotel has earned its place in the history of Texas, and is a great experience that you should add to your visit to New Braunfels. It's just ten miles from Vintage Oaks, so it's an ideal location when you're visiting family or loved ones here!