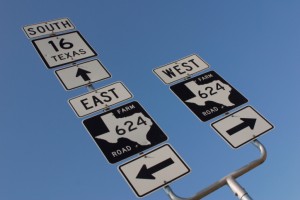 Vintage Oaks, a Southstar Community, is located in New Braunfels, Texas. New Braunfels is just 29 miles northeast of San Antonio. New Braunfels is classified as a part of the San Antonio metropolitan area and has a population of nearly 40,000 people.
The German Prince Carl of Solms-Braunfels first settled New Braunfels in 1845. He named the town after himself and after his hometown of Braunfels. The town was divided up and planned by Nicolaus Zink. New Braunfels grew quickly in popularity because the local road connecting Austin and San Antonio brought a large number of travelers and immigrants through. In fact, in 1850, New Braunfels was the fourth largest city in Texas. The town itself offered multiple business and retail stores, craft stores and mills.
Ever since New Braunfels was first settled in the mid-1800s, it's been a busy little town. Because it's just 29 miles outside of San Antonio, New Braunfels has a suburban feel, but big city life is close by whenever you want it. The closest airport is the San Antonio International Airport. New Braunfels enjoys a very low crime rate and a very affordable housing market. Most adults in New Braunfels are college-educated, with most of its population classified as affluent.
New Braunfels is a great place to live and work. At Southstar Communities we're happy to have such a great opportunity to offer a planned, beautiful community to the citizens of New Braunfels. If you found this information useful, please share our website with others! Please contact us if you're considering a move to New Braunfels. We'd love to share Vintage Oaks with you!