There are many different types of wines, and many different wines that vineyards produce. Not all wines are the same, and the quality does change depending on the vineyard.
Some important wine features involve age, aroma and flavor: The color of the wine shows the age of the wine. The older the wine the darker, and the younger wines tend to be brighter. When you first pour the wine, you should swirl the glass. This is because swirling the wine helps the aroma of the wine and is related to the flavor. When people talk about the legs of the wine, they are referring to the droplets that stick to the side of the wine glass. This indicates the high level of alcohol or sugar level in the wine.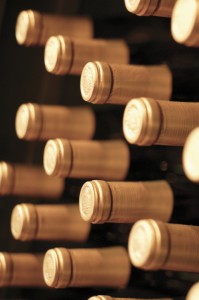 Often you will hear people talk about the weight of the alcohol- weight means the alcohol content. Full bodied weight means the higher alcohol level, while the lower bodied weight means lower the level of alcohol. The body of the wine is the taste combination of alcohol and fruitiness. The body of the wine refers to how it feels and tastes in your mouth. If the wine tastes warm it means it has a high level of alcohol, while the cooler wines mean that it has less body.
Having said this, the best alcohol is a mixture of the taste, fruitiness, and acid. All three of these have to be in balance with each other. After you consume the wine you should pay attention to see how the wine finishes, or what its after-taste is. The longer the taste sticks around in your mouth is an indication of how old the wine is.
At Vintage Oaks we love living on the vineyard, and we want our residents to appreciate the serene countryside. You don't have to be a wine lover to appreciate living in the Texas Hill Country, but at Vintage Oaks we want our residents to enjoy everything that entails living on vineyard.