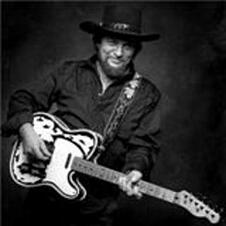 Texas country music has one of the most unique sounds that will put a smile on your face no matter who you are, and Texas residents are proud to boast this music genre as their own. Dating back to the Outlaw country music movement of the 1960's, Texan artists like Willie Nelson and Waylon Jennings began their followings in Austin, Luckenbach and Houston. The genre was given the "Outlaw" name because of its no-nonsense, take it or leave it approach. Throughout the 90's and in the last 10 years, artists like Robert Earl Keen, Cory Morrow and Kevin Fowler have exploded onto the scene with genuine songs dubbed as "Texas Country Anthems."
Texas country is also one of its kind because radio stations throughout Texas have embraced the genre and regularly mix Texas country into a Country radio format. In fact, two Texas music charts now exist in order to track radio play throughout the state – the Texas Music Chart and the Texas Regional Radio Report. Several radio stations across Texas have even adopted a "Texas Country Only" format.
Another thing that is rather unique to Texas country music is the live music presence at local venues. Central and South Texas boast a number of dive bars, concert halls and dance halls devoted to music lovers who come from all over to hear their favorite tunes live and in person. In fact, Gruene Hall has the claim of being the oldest dance hall in Texas, and on any given night hosts a number of popular Texas country musicians. It's also located just down the road from one of our most popular Southstar communities, Vintage Oaks at the Vineyard.
If you haven't made the visit down to the Texas Hill Country to hear some of the most authentic, live country music, make the drive this weekend!