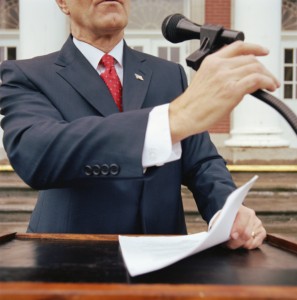 Although Bruce Boyer is presently serving as the Mayor At-Large for the city of New Braunfels, Texas, his term will expire in May 2011. Even so, two candidates vying to serve as his replacement aren't waiting. Former Mayor Pro Tem Gale Pospisil and D. Lee Edwards both have their eyes fixed on the Mayor's seat.
Gale Pospisil, a former Councilwoman, has already begun building her campaign. She's been lining up support among townspeople and preparing herself for the race, shoring up her position on key issues. Mrs. Pospisil reached her term limit as Mayor Pro Tem, at which time she was replaced by Mike Ybarra. However, Mrs. Pospisil has been actively involved for years in New Braunfels politics, her experience making her a strong contender for the mayoral role.
D. Lee Edwards is a successful New Braunfels real estate agent and the owner of his own company (D. Lee Edwards Realty). Mr. Edwards has been canvassing neighborhoods and arranging meet-and-greets, visiting with as many people as he can about what they'll be looking for in their next mayor. Although he began an aggressive push months ago to learn from locals what kinds of changes they'd like to see in their city government, Mr. Edwards did not formally launch his campaign until December.
Both Edwards and Pospisil will be in full-fledged campaign mode during the month of December, with the race likely to grow more intense in the coming months as the election date looms closer.
Although most of New Braunfels will be sad to see Mr. Boyer go, there's also an overall air of excitement around town for the opportunities the future presents. The management team at Vintage Oaks plans to keep residents updated on developments in both campaigns, particularly with respect to any policies or platforms, which may potentially affect the community. We'll also try to make our property owners aware of any speaking events that will give them the chance to hear firsthand from their candidates!
If you found the information in this post helpful, please be sure to share it with your friends. Also, we'd love to hear from you! Come meet up with us on Facebook and on Twitter.