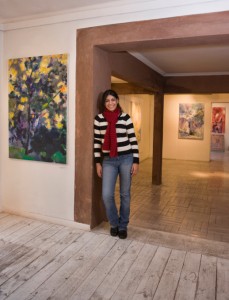 The New Braunfels Art League is the premier art gallery for the Texas Hill Country. The League's mission is to promote the visual arts, to educate the community about art, to share the arts with each other and with the community, to facilitate teaching opportunities for art, to promote the visual arts to children and to adults, and to contribute toward making New Braunfels a cultural center for the arts.
The League features three galleries:
The Main Gallery contains artwork including oils, acrylics, watercolors, pastels, pottery and drawings. Art only remains in the Main Gallery for three months, at which time a new artist will be featured in rotation. In a separate exhibit within the Main Gallery, individual artists are highlighted in the Artist of the Month Gallery. Finally, the Main Gallery also features a Gift Gallery.
The Prince Carl Gallery is an extension of the Main Gallery, hosting original pieces and reproductions contributed by some of the Art League members.
The Elaine Felder Gallery is a unique space designed to host special shows and artists. Special holiday events are also housed here, such as ARToberfest and Kids Have a Heart for Art.
Besides featured art, the New Braunfels Art League offers several classes to further art education for the citizens of New Braunfels. The New Braunfels Art League is open Monday through Saturday from 10 a.m. to 5 p.m., and on Sundays from noon till 5 p.m..
The community surrounding Vintage Oaks offers many unique opportunities for cultural experiences, and the New Braunfels Art League is just one example. New Braunfels has so much to offer its residents, and the homeowners at Vintage Oaks benefit from having all of those terrific choices and options for entertainment and the arts close to home.