Although Texas has a (well-deserved) reputation for hot summers, we enjoy all four seasons here. New Braunfels is situated right in the middle of Texas Hill Country, just 35 miles outside of San Antonio. (Specifically, New Braunfels is at 29.69° north and 98.12° west, with an elevation of 636 feet above sea level.)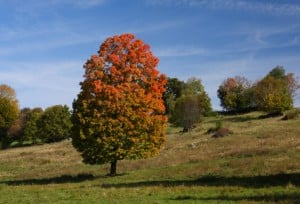 What does all this mean to you? Well, it means that Texas has a lot more to offer weather-wise than just blistering 100°F summer days. And besides, it's not all bad; the average temperature in July is 95°F. Summer in Texas begins in late May and runs through September. But in October, as autumn sets in and the leaves begin to change, the temperatures start to cool into the range of downright pleasant. In mid-December, winter arrives. Even then, it's only moderately cold here, so it offers us a nice change of scenery from the hot summers. In January the temperature averages 40°F. In March, when spring begins to take hold, we see a nice, mellow transition from those cooler months into the ramp-up back towards summer. And it's during this time of year—the spring—that the temperatures and weather are ideal for visiting all of the historic museums that New Braunfels has to offer.
Here are just a few more New Braunfels averages you might be interested in:
Average days of sunshine: 226.
Average days of rain: 69.
Average rainfall (in inches): 33.
Average snowfall (in inches) 1. (!)
Even when New Braunfels gets hot in the summer, all that means to us is that it's perfect weather for tubing down the Guadalupe River, the Comal River or visiting Schlitterbahn.
September and May are generally our wettest months. And while our rainfall may seem light compared to other climates, it's positively the perfect amount for the local vegetation. The weather in New Braunfels provides perhaps the most important perk for us at Vintage Oaks at the Vineyard: its climate is absolutely ideal for producing wine. Vintage Oaks is proud to call New Braunfels home. It's a terrific location and an idyllic setting, tailor-made for the wine lover in us.