The San Antonio Museum of Art in the middle of the Texas Hill Country, is an art institute focused on collecting and preserving exhibits that represent history, cultures, and the world. The San Antonio Museum of Art's primary responsibility is to "educate and engage diverse audiences, provide transformational experiences, strengthen our shared understanding of humanity and encourage a sense of wonder and discovery."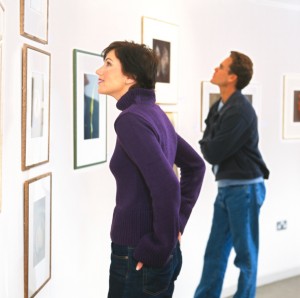 The museum was originally one of two museums operating under the umbrella of the San Antonio Museum Association. The association's growing collection of fine art eventually led trustees to question whether a new space should be acquired for a new museum. In 1981, after a $7.2 million-dollar renovation, the San Antonio Museum of Art opened in what was formerly the historic Lone Star Brewery complex. Since its opening, The San Antonio Museum of Art has grown from seven acres to a sprawling fifteen acres.
The museum is now home to an extensive permanent collection, serving also as a temporary home to traveling art exhibits throughout the year. The Nelson A. Rockefeller Center for Latin American Art displays Latin American art from all periods. The Lenora and Walter F. Brown Asian Art Wing, with its 15,000 square feet of exhibit space, makes the San Antonio Museum of Art the largest center for Asian Art not only in Texas Wine Country, but in all of the southern United States.
The San Antonio Museum of Art offers programs, events and services in an effort to further art education in our Texas Community. Tours are offered to grade schools, universities and colleges, making the museum an ideal stop for a school field trip. Additionally, regular guided tours are offered to the general public.
Located just 35 miles from Vintage Oaks at the Vineyard in New Braunfels, the San Antonio Museum of Art is your ideal cultural getaway.
Follow Vintage Oaks on Facebook!