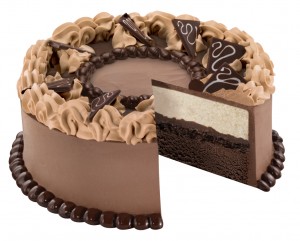 You've been hitting those New Years' Resolutions hard for the past few weeks and now it's time to stop that stringent deprivation and allow yourself one day of pure, unadulterated indulgence. After all, when it comes to maintaining successful and healthy lifestyle changes, indulgence is one of the ultimate forms of self-care. So take advantage of the natural ambiance provided by Vintage Oaks at the Vineyard and allow your stress to melt away with these simple suggestions:
1. Spend the afternoon baking something rich and decadent like chocolate soufflé - We suggest this recipe for Flourless Chocolate Soufflé with Raspberry Cream.
2. Get steamed, sprayed, scrubbed and soothed with a mid-morning massage at Agape Day Spa. We suggest Agape's Satin Hand and Foot Treatment followed by the Hot Stone Massage.
3. Drop by Dry Comal Creek Vineyards and Winery to pick up a bottle of the 2009 Petit Verdot on reserve. It'll pair nicely with dinner.
4. Go out on the town for a leisurely dinner at Myron's Prime Steakhouse. Order the Chateaubriand for two with sautéed mushrooms and fresh asparagus.
5. Head home to put on your pajamas and dig into that decadent soufflé. Sharing is optional.
With these suggested steps to shameless indulgence, you're sure to meet your next day with improved focus and energy!