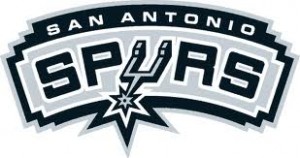 Looking for a place to catch an upcoming Spurs game? If so, New Braunfels has several locations with good food and TV's all ready to help cheer the Spurs on to the championship. Here are a few venues that you could try out:
Mozie's Bar & Grill: Located right across the street from Gruene Hall, this location boasts of television, air conditioning and yummy food. They have a full bar and the menu is composed of "grill" food including: sliders, hot dogs, burgers, pasta, nachos, salads, etc.
Watering Hole Saloon: One of the "classic" hangout spots in New Braunfels for the past 20 years, the Watering Hole is a good place to watch games as well. It even has lots of other entertainment including live music, pool, foosball, shuffle board and table top video games.
Chili's Grill & Bar Restaurant: This well-known restaurant chain is a great place to watch the game with the family and has something on the menu for everyone.
Do you have another location in New Braunfels that is great to catch a Spurs game? If so, please leave a comment with your recommendation!