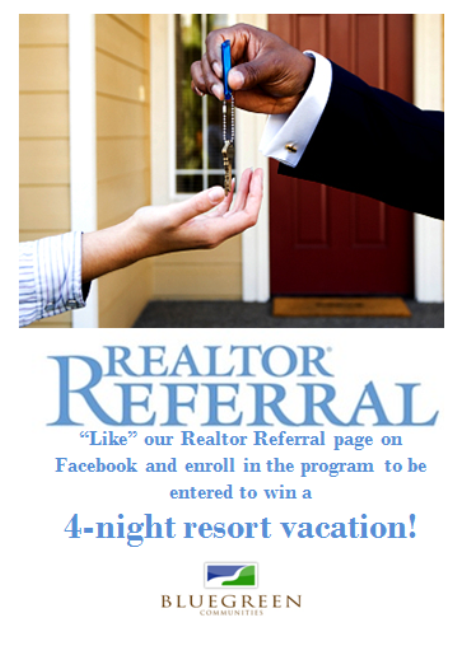 Are you in the real estate industry, and need a relaxing vacation? Sign up for our Realtor Referral sweepstakes on Facebook throughout the month of April to win 4-night resort vacation from Southstar Communities!
The Realtor Referral program allows real estate professionals to receive 6 percent referral fees on their protected leads when they refer clients to a Southstar Communities property.
To enter the sweepstakes, all you have to do is "like" the Realtor Referral page on Facebook and complete the sweepstakes form. Click here to get started. Good luck!