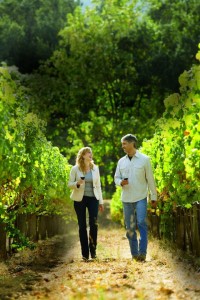 Looking to celebrate your retirement with a new home and a new lifestyle? Consider a move to New Braunfels in the Texas Hill Country, and build your dream home at Vintage Oaks on the Vineyard. After your years of hard work, you deserve to move to a beautiful place to relax and enjoy the fruits of your labor. The Texas Hill Country is the perfect place for retirees because of the year-round warm weather, low mortgage rates and all the lifestyle amenities that come with living at Vintage Oaks.
New Braunfels is home to a number of cultural and recreational activities as well as great restaurants, shops and fine arts venues that host musical performances throughout the year. Vintage Oaks is also right in the heart of the Texas wine country and is home to local wineries that offer tours and activities on a weekly basis. You will also have access to several other amenities including a deluxe swimming pool and a fitness center.
Want to start planning the perfect home to spend your retirement years in? Visit www.vintageoakstexas.com or schedule a homesite tour by calling (800) 303-6780 today!