Living in New Braunfels allows you to live among nature and enjoy beautiful views, but you also have access to some of the best restaurants in the Texas Hill Country. Enjoy a wide range of cuisine, whether you're looking for steak and seafood or a good slice of pizza. Be sure to try one of these favorite restaurants near Vintage Oaks: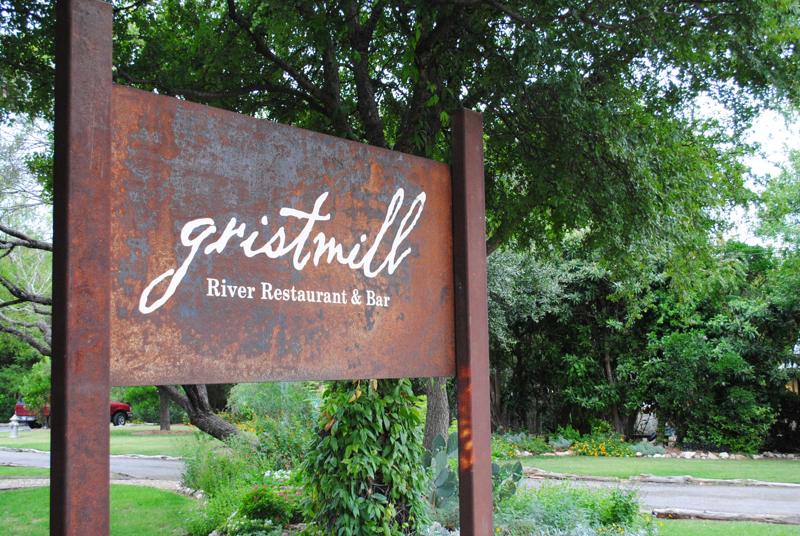 The Gristmill – Located on the edge of the Guadalupe River, The Gristmill is known for its steaks, hamburgers and chicken fried steak. These Texas-sized entrees go well with a fresh margarita, but be sure you grab a slice of Jack Daniel's Pecan Pie before leaving. Enjoy your meal on the patio with a view of the river or relax inside next to one of their comforting fire places. This historic venue is also known for attracting celebrities like John Travolta and governor Rick Perry so be sure to keep your eyes peeled! Visit www.gristmillrestaurant.com for more information.
Gruene River Grill – Be sure to stop in and try the Gruene River Grill, located in the historic area of Gruene. Get there early to grab a spot on the patio to watch the sun set while you enjoy a frozen Bellini or margarita with their signature crispy shrimp wontons and pan-seared redfish. Save room for dessert and try their homemade Crème Brulee! Visit www.gruenerivergrill.com for more information.
Oregano's – This family-owned and operated restaurant prides themselves on bringing Tuscan cuisine to Texas. Enjoy an authentic, hand-tossed pizza or one of their hearty pasta dishes, all of which are big enough to share. This is a great spot for everyone, whether its a date night, dinner with friends or for a family gathering. Visit www.oreganostx.com for more information.
Friesenhaus – Take advantage of New Braunfels' German heritage and enjoy authentic German cuisine from Friesenhaus. This restaurant is open seven days a week for breakfast, lunch and dinner. Venture out of your comfort zone and try their Sauerkraut-Sausage Brotchen or Rollmops Plate or try one of their famous schnitzel options! You can also enjoy specialty teas and fresh-baked breads and cakes from their bakery. Visit www.friesenhausnb.com for more information.