On August 16, Operation Finally Home broke ground on the custom-built, mortgage-free home for Senior Airman Michael Malarsie and his family. The groundbreaking ceremony took place at Vintage Oaks on the Vineyards, a residential community in New Braunfels.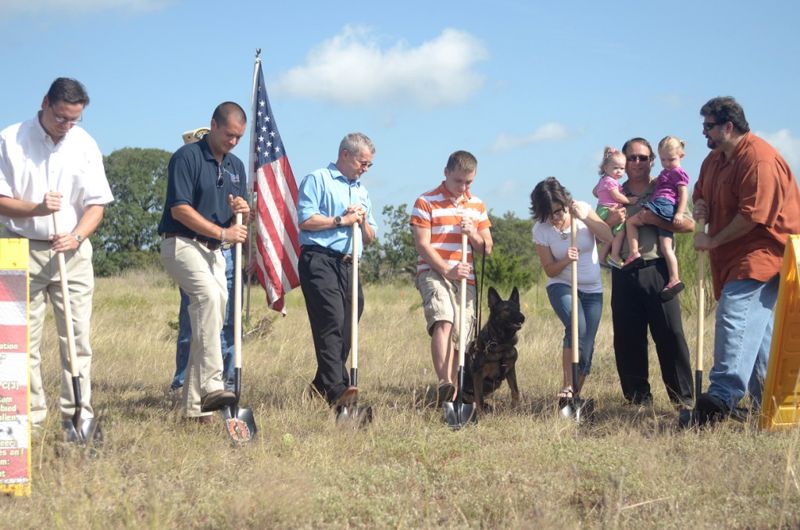 In 2010, Malarsie was wounded by an IED blast while on a routine foot-patrol in Afghanistan. The blast killed four of his comrades and left Malarsie completely blind. Despite the injury, he maintains a positive outlook on life and is grateful to be alive. He currently works with other wounded members of the Air Force and is helping build a program to aid their transition and recovery process.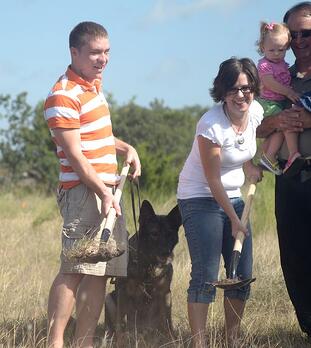 Michael and his wife Jesse participated in the groundbreaking, while their two little girls looked on. In a twist of fate, it was the explosion that brought Michael and Jesse together. Jesse was married to one of the servicemen killed the day Michael lost his sight. They met several months later while Michael was recovering in Walter Reed Army Medical Center, and, in their own words, "the rest is history."
Operation Finally Home is an organization that honors wounded and disabled servicemen, veterans and widows of fallen soldiers with new homes. Building costs are completely covered by Tilson Homes, with land for the home's location donated by SouthStar Communities.