Schlitterbahn has miles of tube chutes and more than 40 attractions spread along the 70 acres of the beautiful, spring-fed Comal River. It's been voted the best waterpark 15 years in a row and is located in Vintage Oak's backyard – New Braunfels. Spend time with your family and friends at this classic New Braunfels waterpark, and follow our "Beat the Heat" tips to make sure you are ready for a fun-filled day at the park.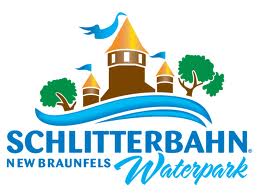 Arrive early. You will enjoy more time at the park and avoid the crowd if you arrive to the park early.
Pack a picnic. This will help you save money and allow you to bring healthy snacks for all to enjoy at the park.
Set a meeting spot. With so many waterslides, its best to set a meeting spot so no one gets lost. We recommend having everyone check in at the meeting spot after every two rides to make sure no one gets lost or separated from the group.
Apply sunscreen…and reapply often! Better to be safe than sorry, so apply sunscreen at least 15 minutes before soaking up the rays and diving into the water. Remember to reapply sunscreen ever couple hours to prevent sunburn. When reapplying at the park, make sure you dry off because sunscreen doesn't absorb well when the skin is wet. Again, let the sunscreen soak in for at least 15 minutes before jumping back in the water.
Wear a hat. The skin on your face tends to become more sensitive in the water and sun, so wear a hat whenever possible. You will be glad you did!
Bring flip flops. This is probably a no brainer, but you want to bring slip-on sandals you won't mind getting wet or dirty. You will want some sort of foot protection while walking around the park, and you don't want to ruin a good pair of sandals.
These "Beat the Heat" tips will help you make the most of your day at Schlitterbahn and are a great guide for other Texas Hill Country attractions such as floating the Comal or Guadalupe River.
Vintage Oaks is a SouthStar Community located in New Braunfels, Texas, 45 minutes north of San Antonio.
Image courtesy of schlitterbahnnews.com.