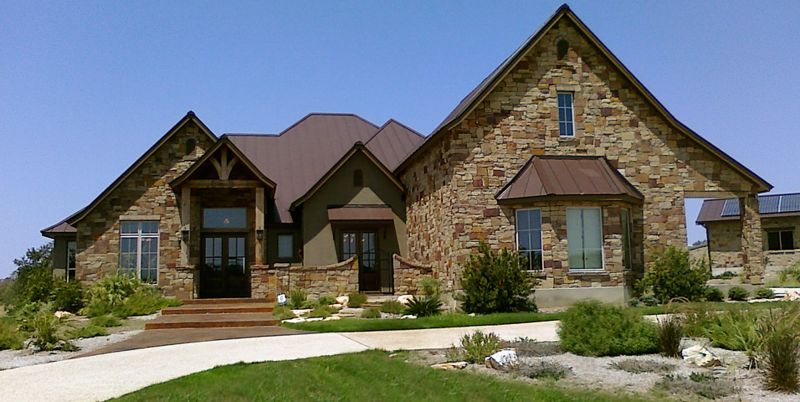 So you're thinking about buying a piece of land and building your new home in the Texas Hill Country. Congratulations! Few decisions in life have the opportunity to have a more profound effect on your happiness and your lifestyle. Now comes the fun part: deciding exactly where to build and what your house will look like. Here are 5 tips to help you build your home in the Texas Hill Country:
1. Determine your budget. This is the first step and the one that will drive nearly every decision you make along the way. Once you know what you are qualified for and what you want to spend, you can figure out the where, what, when, and how to build your Hill Country house.
2. Choose your location carefully. This goes for the city, community, street, and lot. You may think you know exactly where you want to live, but several factors can influence your decision. Here are a few things that can help you make your decision:
• Think about your family's needs today and in the future. How much space do you need? How large a homesite do you want to own?
• Identify specific homesite considerations. Do you want a certain amount of road frontage or is seclusion more important?
• Spend some time in the neighborhood on different days at different times. This will show you the traffic patterns, where the kids are, and how people interact with each other.
• Do your research. Googling a particular community can give you valuable information on what it's like living there. You'll also want to talk to current residents. The sales associates in the communities in which you are interested should be able to put you in touch. They should also be able to point out the specific areas and homesites that best suit your needs.
3. Research local builders. Start with a Google search, and make sure to read any reviews that are posted. Community sales offices will have a list of preferred builders you can research. Neighbors in those communities are also a great resource for finding a builder. They may even invite you to tour their home!
4. Once you have chosen a builder, you'll want to increase your focus on the type of house you want. How many bedrooms do you need? What about the public spaces? Do you want all the bells and whistles in your kitchen? Make a list of "wants," "needs," and "it would be nice ifs," and then have it all priced out. Remember to discuss fixtures and finishes (and start making a folder of things you like), as these can really drive up your home price.
5. Start establishing a timeline so you can create a milestone calendar (when do you want your house to be finished, when should you list your existing home, does it need repairs before you list it, when will you need to pick out finishes, do you need to make plans for new schools?). Be sure to leave enough time in your milestone calendar for architectural reviews if you are building in a master-planned community. If you do build in a master-planned community like Vintage Oaks, the fastest-growing community in the Texas Hill Country, there is no timeframe for building, so you choose when you want to start. You can also select any builder you like, although the community has a preferred builder list they will provide to you.
For more information on building your home in the Texas Hill Country, download our newest guide to building a home in the Hill Country below.