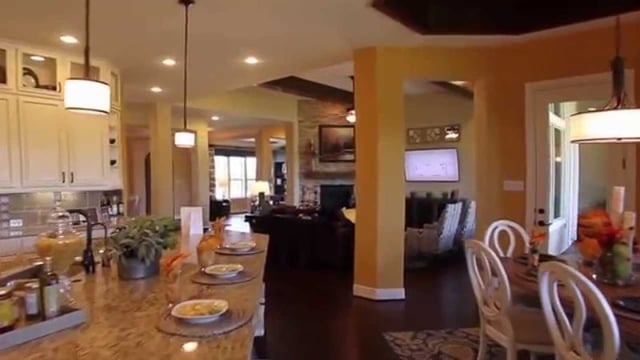 Building a custom home is a growing trend among Texas real estate buyers, and the Hill Country is a prime spot in which to build a custom home in Texas. If you've never been to the area or you're just starting to look into the process, you may not know all the many advantages to building a custom home in the Texas Hill Country.
Choosing the land you want—Land options in the Hill Country are vast, encompassing everything from raw land in rural areas to improved land in New Braunfels.
Being able to easily reach Austin and San Antonio quickly—The Hill Country spans the thriving area between these two cities, making it easy to drive to both (if you're able to tear yourself away from home, that is!).
Being surrounded by beautiful scenery—For many people, the drive to and from work is all about concrete. Being able to drive through such beautiful scenery in the Hill Country turns a commute into a joyride.
Thriving job markets—Austin and San Antonio are two of the hottest job markets in the country. Hill Country cities like New Braunfels and San Marcos have become economic hubs in their own right with businesses like Amazon and a new HEB+ coming, bringing hundreds of jobs with them.
Ongoing growth—The Hill Country has seen some of the most impressive growth in the nation over the past several years, with more expected. San Marcos has been the fastest-growing city nationwide for three years, while New Braunfels is No. 13. New Braunfels is expected to grow another 36 percent over the next 15 years, making building a custom home in New Braunfels a smart move.
Building exactly what you want—The joy of a custom home is in having exactly what you want, from the floorplan to the finishes.
The amenities—The value of a city is in large part determined by its amenities, and the Hill Country is overflowing with them. From excellent dining options to award-winning shopping, to wine tasting on the Texas Wine Trail, to some of the best recreation anywhere in the state, to the acclaimed schools, the Hill Country has it all!
The views!—If you haven't stood on a hilltop and gazed over centuries'-old oak trees, expanses of green, and sparkling waters, you definitely haven't been to the Hill Country. And here you get to do it from your backyard when you build a home in New Braunfels.
No compromising—Forget about having to live with someone else's choices. Building a custom home in the Hill Country means doing it your way.
For more information about building a home in Hill Country masterplans like Vintage Oaks, the fastest-selling community in the area, visit Vintage Oaks. Or, click below to download the free Hill Country Real Estate Buying Guide.