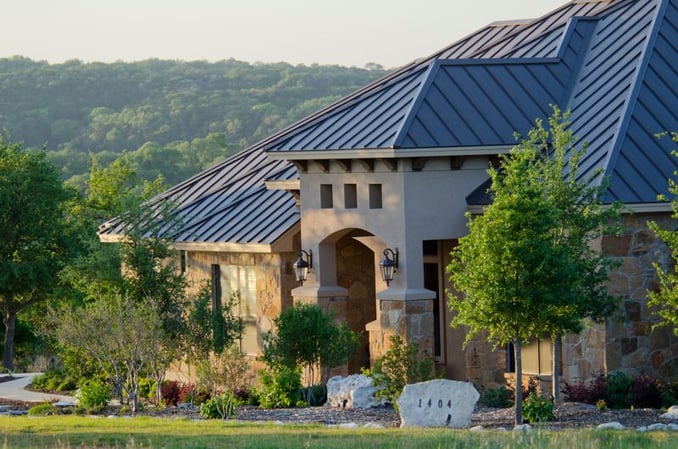 Living in the Hill Country is sweet. Literally. This area has an abundance of options to satisfy your sweet tooth. Whether you're looking for an afternoon treat for the kids, a decadent after-dinner desert, or a special occasion confection, you'll find a whole lot of good stuff to choose from in the area's bakeries.
1. Naegelin's Bakery, New Braunfels
This New Braunfels staple has been around since 1868 and is the oldest, continuously operating bakery in Texas. They're beloved for their family recipes and traditions, and certainly for the impossible yumminess of their baked goods.
"They make cookies, pastries, cakes, pies, and kolaches, but (the bakery) is famous for its strudels," said Texas Hill Country. "And the famous Lebkuchen cookies. Stop in and try their turn-of-the-century apple strudel. It blends apples, cinnamon, coconut, and cherries in a puff pastry dough to create a truly unique flavor combination."
2. Gruene Flour Cupcakery, Gruene
Want one of the tastiest cupcakes around with flavors like Red Velvet Oreo and Strawberries and Champagne? How about a yummy quiche and salad first? Bring your appetite to Gruene Flour Cupcakery. You're going to want to have room for every last bite.
3. Sweet Dreams Bakery, New Braunfels
This mother-daughter outfit is known for its creative cupcakes, like The Elvis, their famed version that is "not only composed of Elvis's favorite foods, but mixes sweet and salty perfectly to create this amazing manly cupcake!" It's also a go-to spot for wedding cookies, cakes from four inch to half sheet, wedding cakes, and kolaches.
Renowned for its award-winning wedding cakes, SUGAR SHACK also offers cupcakes, cinnamon rolls, danishes, kolaches, filled croissants, croissant sandwiches, and pies.
5. Wild Flour Bakery, Kerrville
The-award winning Wild Flour Bakery features a variety of made-from-scratch treats and breads. The bonus: They also sell handmade jams and jellies to slather on top.
6. Round Rock Donuts, Round Rock
If you're looking for tasty treats with a side order of history, you'll find it at Round Rock Donuts. Opened in 1926, the donut shop is a popular spot for visitors form all over the world, who come for the handmade, yellow-orange donuts—a product of the egg-filled yeast they're made with.
The Round Rock Donut comes in glazed or chocolate covered, or order it Texas sized (and share with a friend—or four!). You can also find sweet and savory kolaches, muffins, cookies, and cakes.
7. Sweetish Hill Bakery, Austin
If you find yourself in Austin, be sure to stop by Sweetish Hill Bakery. This "long-time Austin staple…opened over 35 years ago and is a go-to bakery for special occasion cakes, intricately decorated cookies, and festive cupcakes," said Texas Hill Country. A special feature is the "laid-back atmosphere and shaded outdoor seating, (which) make it a popular spot for both quick weekday lunches and relaxing weekend breakfast."
8. The Red Oak Bakery, New Braunfels
Breads, buns, baguettes, cookies, cakes, and cupcakes are just a few of the delicious items you'll find on The Red Oak Bakery's menu. And better yet—they're all gluten free!
9. Bakery Lorraine, San Antonio
It's a taste of France, right in San Antonio! Bakery Lorraine famously opened "as a booth in the Quarry Farmers & Ranchers Market in 2011," and moved to a storefront the following year. Started by two steadfast pastry chefs from Napa Valley, the bakery's "goal is to create artisan French pastries with fresh ingredients. Their French macaroons are their most popular item, but their tarts and pies are always in demand," said Texas Hill Country.
10. Pennington's Cakes, San Marcos
Opened in 1962, Pennington's specializes in made-to-order specialty cakes. They bring their freshness, flavors and flair to a variety of other baked goods, including brownies, cookies, cupcakes, and other sweet treats.
Looking for the ideal place to enjoy those treats? The Hill Country is filled with desirable communities. The fastest-selling community in the area is Vintage Oaks, a masterplan featuring homes and homesites, resort-style amenities and Hill Country scenery. For more information, visit Vintage Oaks or click below to download the free Guide to Building a Home in the Texas Hill Country.