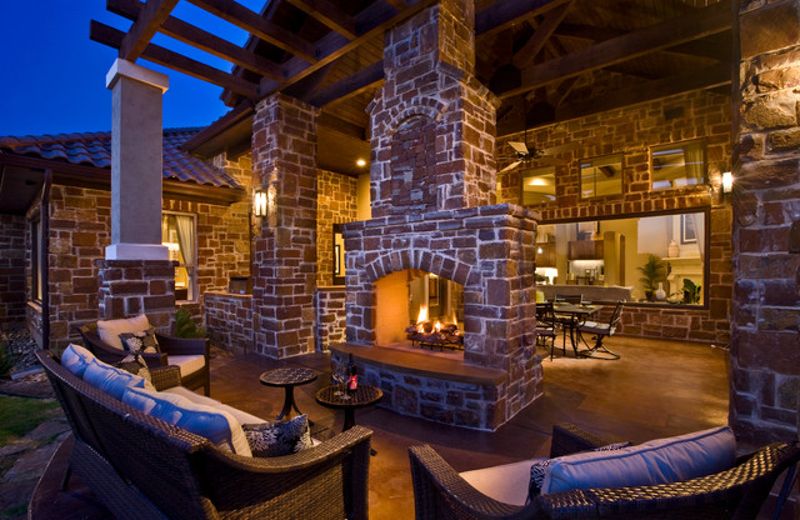 The Texas Hill Country has been called romantic, awe-inspiring, dreamy, and unforgettable. To many lucky individuals and families, it is also called home. Here, an abundance of home and land options give Texas buyers an abundance of exciting opportunities to make their Hill Country dream come true. If you're looking to make the move, it's important to know the advantages of buying vs. building a Texas Hill Country home.
Building
Custom homes allow you to have precisely what you want. All the space, style and features you have imagined can be yours, without compromise.
The advantages of building a custom home include:
A home that reflects your needs and suits your style
A floorplan that is right for your lifestyle—whether that means a first-floor master or a man cave complete with tavern and poker room, the choices are all yours
No settling on a home that just isn't right for you—sometimes, no amount of renovation can save a home that just doesn't feel right
No need to make due with someone else's choices and mistakes—you pick everything that goes in and on the home
Brand new everything!
A home that boasts the latest and greatest amenities, all chosen by you
It's easy to do—custom home build in master-planned communities like Vintage Oaks can cost less and take a shorter time to build than many people expect
You choose your builder and build on your timeline—these are just a few more reasons why Texas landbuyers choose to build in masterplans like Vintage Oaks, the fastest-selling community in the Hill Country
Buying a new home marks an exciting time, especially when that home is located in a desirable area like the Texas Hill Country.
The advantages of buying a new home include:
Quicker turnaround than custom homes
Home/lot packages like those offered at The Reserve in Vintage Oaks and Silver Oaks bridge the gap between new homes and custom homes—the result is a custom-quality home without the wait of custom construction
Pre-set floorplans can help indecisive buyers make choices
Home designs typically feature the latest features and finishes—and many more are offered as upgrades
Wide range of home sizes and configurations
Homes can be more affordable than custom
Upgrades and options can give a more custom feel
The same access to amenities as custom homebuyers is also available in some communities like Vintage Oaks
Whether you choose to buy a new home or build a custom home, you are embarking on an exciting life change. And it will be even more exciting if it is located in a favorite community like Vintage Oaks, offering a wide array of homes, homesites, and home-lot packages, resort-style amenities, and a stunning Hill Country setting right on the Texas Wine Trail.
For more information, visit Vintage Oaks or click below to download the Guide to Buying Hill Country Real Estate.