Key Factors When Choosing Between Neighborhoods in Hill Country
You've checked the local schools, traffic in the area, crime rates and who your neighbors might be. You're sure this will be the place where memories will be made and laughs will be shared. However, take a few steps back and look at just a few key factors from Trulia you might want to take into consideration when narrowing your search down to the best neighborhoods in Hill Country.
Is What's Around You, What You Need?
It's possible you've already calculated your commute to work and maybe a few other places. Look past this for a second, and think about the glorious free time you'll now have. The moments that keep you at peace, the moments that let you enjoy your days that much more without spending so much time in the car. Look how close the great trails are, the local park, shops and movie theaters for date night.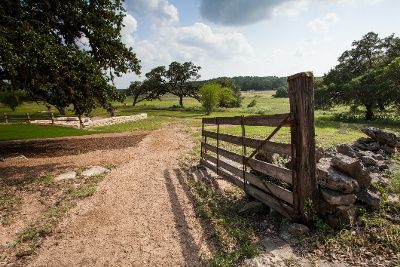 Learn the Rules
Find out what it takes to be a law abiding citizen in your prospective community. Find out the rules, codes, restrictions also known as CC&R's. These can greatly change your perspective on the upkeep of your new home. Go online check the ratings and reviews for the local homeowner's association to get a closer opinion from others.
Taxes
The beloved word, taxes. Research the new area and make sure you're well aware of any property, city, county or state taxes. The last thing you want is your budget to be blown out of proportion due to the hidden fees you had no idea existed in the first place.
Can You Stay Connected
Check the area in and outside your Hill Country home for cell coverage and make sure you don't land in a dead zone. Also, make sure your prospective home has access to the high-speed internet; you don't want to combat bad cell coverage or bad internet.
See It From All Angles
You think a particular area is at the top of the list of neighborhoods in Hill Country in every way and you're ready to move in, you notice the park across the street and think of how great the short distance is for your family. Now look at that park in a different perspective, right now it might be a nice peaceful attraction, but how about the busy days or nights? Will you be okay with the noise the close proximity will bring?
Make sure you look at all the of the attractions close by a particular neighborhood in different perspectives.
Finding a home that is perfect in every way might not be as easy as you may think, but it's possible if you know exactly what to look for. Download our Hill Country Real Estate Buying Guide and get started finding your dream neighborhood at Vintage Oaks today.