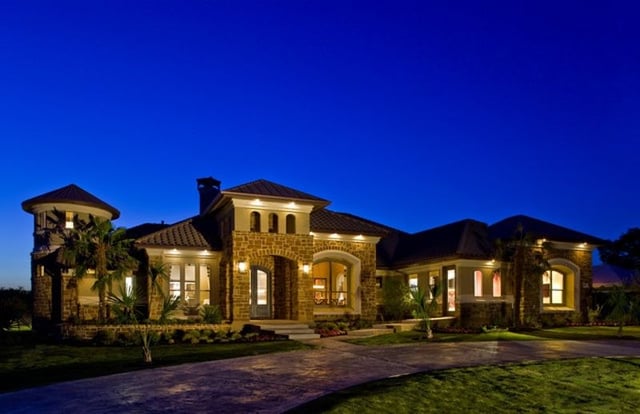 New Braunfels has been one of the fastest-growing cities in the nation for several years as Hill Country land buyers and homebuyers migrate to this idyllic city from all over Texas and the country. That population growth pattern is expected to continue over the next three decades, according to new projections from the U.S. Census Bureau.
"Comal County's population growth is projected to more than double at 115 percent during the next 30 years," said the New Braunfels Herald-Zeitung. In addition, "the employment expansion forecast is expected to be even greater than that…over the same timeframe."
According to the Census, three of the fastest growing counties in the country include Comal, Guadalupe, and Kendall, all of which are located in the Hill Country. The Alamo Area Metropolitan Planning Organization (AAMPO) population chart shows Comal County's population in 2015 as 134,019. In 2045, projections show growth of 115 percent, to 287,655. That's an increase of 153,636.
Employment has been a driver for those moving to New Braunfels. The city's location between Austin and San Antonio makes jobs accessible and commutes easy, however, New Braunfels' employment has grown exponentially over the years, cutting even further into the commute for those who live in the city. Projections for 2045 show employment increasing 127 percent—great news for individuals and families moving into the area, and also a boon for retirees looking for the ideal place to build or buy a home.
Money magazine recently named New Braunfels one of the best cities for retirees, and its focus was largely on job availability for retirees—a hot trend in the retirement realm. In a 2016 survey from Transamerica Center for Retirement Studies, data showed that two-thirds of baby boomers expect to work after the age of 65.
"The magazine picks New Braunfels, the second largest city in the San Antonio metro area, as the country's best retirement locale for 'encore workers.' New Braunfels is the only city in Texas to make Money's list," said CultureMap." Factors used to build their list of the top places for retirees were economic health, cost of living, crime, taxes, weather, ease of living, amenities, housing costs, and overall growth.
"Launch your postretirement encore career from one of the fastest-growing cities in the U.S.," they said. "Whether you're after a fun part-time gig to stay active or making a serious stab at a new venture, New Braunfels has the opportunities. Moody's Analytics predicts that between 2016 and 2021 the city will see 15.5% job growth. It's also home to a Walmart distribution center, manufacturing plants (including one for auto-parts production company Canadian General Tower), and Schlitterbahn's flagship water park and resort—a few reasons that New Braunfels has a low 3.6% unemployment rate."
The 3,300-acre masterplanned community of Vintage Oaks has been key to New Braunfels' growth as the fastest-growing community in the Hill Country for four years running. Vintage Oaks offers land for sale ranging from 1–14 acres and semi-custom and custom homes plus an array of resort-style amenities. Residents love the multiple pools, playgrounds, lazy river, miles of meandering trails, sport courts, Tuscan Clubhouse, and, of course, the beautiful Hill Country views.
For more information about living in New Braunfels and buying a home or land in the Hill Country, visit Vintage Oaks. You can also see all featured Quick Move homes at the link below.