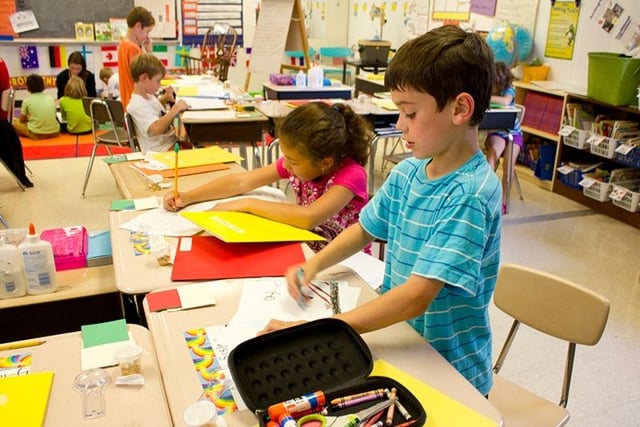 The acclaimed Comal Independent School District (CISD) has something new to be proud of: The Comal ISD was named to the Five Star list of the Texas Smart Schools program, the only public school district in the San Antonio area to achieve that distinction, said News Radio 1200 WOAI.
"The latest ratings of the state's more than 1,040 Independent School Districts and Charter School Districts" put CISD in a small but prestigious group of just 44 districts to earn that ranking. "You have to be in the top 20% for academic progress and in the bottom 20% for spending," Texas State Comptroller Susan Combs told News Radio 1200 WOAI; Combs leads this Texas Smart Schools initiative.

The ratings showed that Comal ISD, the New Braunfels school district that serves Vintage Oaks school children, is in the 83rd percentile for student performance, and has spent $6,975 per student.
Continuing its reputation for excellence, Comal ISD earned 45 Distinctions in the 2015 Texas Education Agency TEA Accountability Ratings, shining again for its academic performance and high-quality educational environment, said the district. Each of CISD's 28 campuses were rated "Met Standard" by the TEA, the highest rating possible. In addition, 15 Comal ISD campuses earned at least one Distinction. The number of distinctions from the TEA rose from 29 in 2014 to 45 this year.
Bill Brown Elementary and Arlon Seay Intermediate School serve elementary and middle school kids at Vintage Oaks; both are rated Distinguished Schools by Great Schools. Smithson Valley High School (SVHS), a 5A campus in Spring Branch serves high school students at Vintage Oaks.
The great schools are just one reason that Vintage Oaks is the fastest-growing community in the Hill Country for the past three years. Vintage Oaks attracts families and buyers at all life stages for the opportunity to buy land in the Hill Country in gated and non-gated neighborhoods, build a custom home in New Braunfels, the second-fastest growing city in the country, and enjoy the great location on the Texas Wine Trail, variety of resort amenities, and warm, welcoming environment.
For more information about living in the Hill Country, visit Vintage Oaks or click below to view drone video of our new property release.