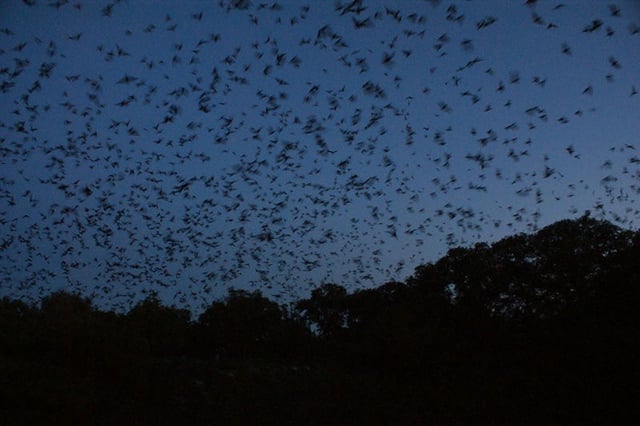 The Hill Country isn't just one of the most scenic places in Texas. It's also filled with special places—some weird, some wonderful, all worth visiting. Whether you live in the Texas Hill Country, are looking to buy land in New Braunfels to build a custom home in Texas or are simply visiting this favorite area, here are some spots you won't want to miss.
Fan of a good ghost story? There are a number of reportedly haunted haunts throughout the Hill Country, like the Kerr County Courthouse and the Faust Hotel in New Braunfels, which is said to be visited by the original owner of the hotel, Walter Faust, Sr.
Maybe bones are more your speed. If so, head to Inner Space Cavern in Georgetown, known as one of the best-preserved caves in Texas and also the site of prehistoric remains," said KERA.
If you're new to the Hill Country, you'll definitely want to take the opportunity to visit Buc-ee's. Known as "the" convenience store and more," Buc-ees is the place for snacks, drinks, Texas gear, and some of the more unique gifts you'll find anywhere. The New Braunfels location also has the distinction of having once been named the cleanest restrooms in the country. Make sure to save time to visit Bracken Cave. Here, "the largest colony of Mexican free-tailed bats in the world" takes off at sunset, heading off to feed and providing an incredible sight.
There are hundreds of great places to stay in the Hill Country, but one of the most interesting just might be Tres Lunas Resort in Mason, "a 112-acre spread that sits on a ridge with little distracting man-made light," said Southern Living. "But the night sky is just one reason to visit. The rooms are furnished in a style that should be called Tex-Zen—Western rustic with sleek touches."
When you live in the Hill Country, you don't have to head to Bath & Body Works to enjoy the soothing scent of lavender. The Hill Country city of Blanco is known as the Lavender Capital of Texas, and you can tour numerous fields to buy lavender and lavender products. Come in June for the Blanco Lavender Festival, with artists, displays, tours, and entertainment. Festival.
Lavender isn't the only thing you can pick—or pick up—in the Hill Country. Head to Marburger Orchards in Fredericksburg, the peach capital of Texas, and load up on this fave fruit. Heading to Fredericksburg? While in Fredericksburg, don't miss Enchanted Rock, a glorious hunk of pink granite you can climb for a stellar view, and Wildseed Farms, the nation's largest wildflower farm, where you can buy seeds for some of the gorgeous wildflowers you encounter.
Just about an hour from Fredericksburg, you can dig for topaz. It's the state gem of Texas and can only be found in Mason County. The Seaquist Family Ranch and the historic Lindsay Ranch allows rock hunting from February to September.
You might not expect the Hill Country to be a haven for classic cars, but you will once you visit. Dick's Classic Car Garage is part of the Central Texas Museum of Automotive History and a place where you can check out some of the coolest cars you've ever seen, and buy or rent one too.
Wimberley is known as one of the most scenic spots in Texas, but it's also filled with fun and unique spots to check out, like Winberley Glassworks, where you can catch a demo of fine glass items being blown glide through the trees at Wimberley Zipline Adventures, all in the same day.
No visit to the charming town of Gruene is complete without a trip to the historic Gruene Hall. This iconic spot in the oldest dance hall in Texas, and not only showcases live music ranging from up-and-coming artists to some of the biggest musical acts in the world, but, in the summer during Two Ton Tuesdays, they also offer free swing dancing lessons before the music starts.
Where can you taste wine and gourmet olive oil and wine, buy a one-of-a-kind piece of furniture, and even visit a petting zoo in one spot? Johnson City's Feed Mill Mall. You'll know you've arrived at "the whimsically redesigned mill" when you see "likenesses of zebras and an armadillo cavorting atop the old stacks," said Texas Monthly.
For more information about living in the Hill Country or buying land in New Braunfels, visit Vintage Oaks. You can also click below tostart the search for your dream home.