Gruene Hall, Will You Accept This Rose? Last night, one of our favorite Hill Country hangouts found a whole lot of new suitors. Amid the drama of group dates and one-on-ones and way too much petty sniping among grown men, Gruene Hall came out the real star on The Bachelorette.
On the most dramatic episode of The Bachelorette ever, the show that chooses the most enticing and exotic spots across the globe to further along their budding romances sent Bachelorette Kaitlyn Bristowe and her date, Ben H,. to the oldest continuously operating dance hall in the country. What better way to highlight Texas charm and the possibility of lifelong bliss than two-stepping to country legend and homegrown Texan Dale Watson?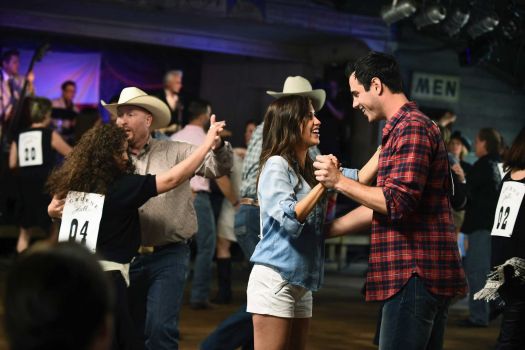 Part of a Texas jaunt that also showed Kaitlyn and her 12 remaining suitors exploring San Antonio, the trip to Gruene included a two-stepping competition for The Bachelorette and her date, (Spoiler alert: they lost), as well as a smooch in front of Gruene Hall from the back of a classic Ford pickup—how very Lone Star state!
The remainder of the episode showcased various San Antonio hotspots—the historic and recently renovated St. Anthony hotel, the RiverWalk, and, for the latest in televised humiliation, a competitive mariachi face-off that required the guys to dress up and serenade Kaitlin from the courtyard of downtown landmark La Tierra restaurant (mute button suggested for those who still have the episode on DVR).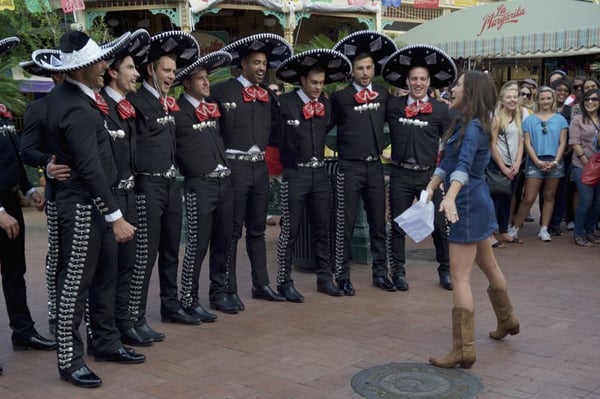 If you've never before seen The Bachelorette and are still scratching your head at why: 1) People put themselves through this; or 2) Why people watch it, take solace in this: In a show that is all about manufactured drama, Gruene and San Antonio looked genuinely…genuine. And romantic. And stunning.
Last night's episode may not result in a true love for Kaitlyn or any of the guys chasing her, but it definitely made some more folks fall for our little corner of the world.
If you want more information about The Bachelorette, the official website is here. If you want more information about how to live within minutes of Gruene Hall and a half hour from San Antonio in the Texas Hill Country's fastest-growing community, visit Vintage Oaks or click below to check out our Guide to Living in the Hill Country Music Scene.