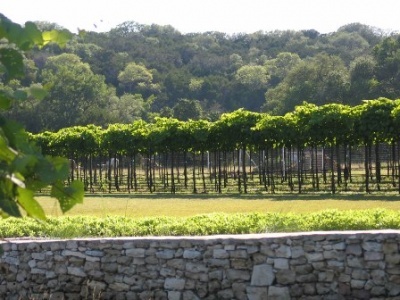 The Texas Wine Country is a growing region that is not just well regarded by locals but is thought to be "on track to become the next Napa Valley," said Southern Living.
According to Wine Enthusiast, Texas is the No. 5 wine-producing state in the U.S. and "the Texas Hill Country AVA is the second largest" in the country. "But the explosion of new wineries and tasting rooms along scenic Highway 290 west of Austin hasn't lessened the Hill Country's old-fashioned country charm," they said. "It's still a sea of cowboy hats and pickup trucks, a place where you can sip award-winning wines in a landscape dotted with as many cacti as vines. Visitors may flock to the Hill Country to sip wine, but they end up drinking in the romance of the Old West, too.
Of course, that doesn't mean every worthwhile winery is already well known. Hidden gems are all over the Hill Country, and with so much to choose from, it made sense to pick the brains of a few experts. Cindy and Gary Jones spend a good part of their free time exploring Texas wines and uncovering new must-visit spots (and must-drink wines) as part of their Texas Wine Camp. Here are their recommendations for hidden winery gems in the the Texas Hill Country.
Driftwood Estates — One of our favorite Texas wineries, Driftwood Estates is located just south of Dripping Springs and offers a spectacular view. They have a variety of wines that can satisfy everyone from the "wine newbie" to the seasoned wine connoisseur. You could spend an entire afternoon lounging under the shade trees and taking a break from your everyday life.
Fiesta Winery — This family-owned winery in Lometa just east of Bend started out with production in a barn and has expanded into multiple locations throughout the Hill Country. When they were trying to create a name, they landed on "Fiesta", so named for the Ford Fiesta car that was given away to American Idol contestants that year. They should be on the bucket list for anyone that loves handcrafted "porch sitter" wines.
Lewis Wines — One of the new kids on the block in the Texas Hill Country, Lewis Wines is quickly making a name for themselves in the Texas Wine industry. Located near Johnson City, they specialize in Mediterranean varieties. If you like Spanish style wines, you will love this place. They offer tastings by appointment only in their barrel room or outside when weather permits.
Wedding Oak Winery — Located in the historic revitalized downtown of San Saba, this winery offers large observation windows into their production warehouse. You will see some of the largest fermentation tanks in the Texas Hill Country. They offer a wide range of classically produced Texas wines from sweet whites and roses to bold Tuscan-style reds.
Westcave Cellars — Over the river and through the woods (really just a bunch of trees), we find the delightful winery and tasting room of Westcave Cellars Winery tucked away amongst the oak trees in the Round Mountain area. Though just a stone's throw from Austin, it seems a world away from the hustle and bustle of the "real world". The owners got started in the wine business because "our bar bill was too high". If you belong to their wine club, they have outdoor parties where they are known to roast an entire pig, marinated in vinegar, beer, and pepper.
We would personally add Dry Comal Creek Vineyards to the list for some of the best Spanish black wine and a wonderful location directly across the street from Vintage Oaks—which makes wine tasting extra convenient if all you have to do is cross the highway to get home.
For more information about the Texas Hill Country wineries, check out Texas Wine Trail.
Follow the Texas wine adventures of Gary and Cindy Jones at Texas Wine Camp.