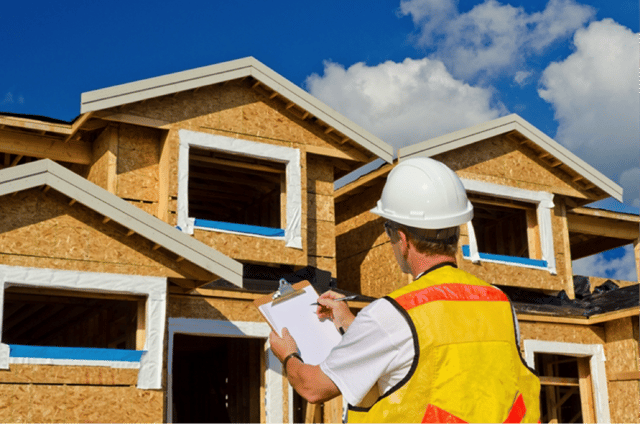 So you keyed in on the community in which you want to build your custom home in the Hill Country, and you even found a homesite you love. Now what? Sometimes, finding your land and your community are the easy part. Nailing down a custom home builder who shares your vision and whom you feel comfortable with turning over your dream to can be an even bigger challenge. So how do you even start that search for the right home builder? That was the question Vintage Oaks was repeatedly getting from Hill Country land owners. And while the community had a list of respected and time-tested builders it provided to those who were looking to build custom homes in the community, it wanted to take that assistance a step further. The result: Vintage Oaks Builder Services, which goes beyond builder recommendations to offer a database of preferred and recommended builders in the area from the mouths of those who have been there.
Unlike many other communities who demand you use their preferred builders, Vintage Oaks allows landowners to use their builder of choice. When they want a recommendation, however—which they so often do—they can now easily access Builder Services to easily find the right fit.
Why Builder Services is a popular option for land owners
The unique topography in the Hill Country is one of the things that makes it so desirable for custom home builders. It's also what makes it challenging, which is why finding a reputable and experienced local builder is so important. Some of the top builders in the area, the state, and the nation are drawn to this scenic, growing area and to Vintage Oaks, the fastest-growing community in the area for four consecutive years. Now, the best of the best are included in Builder Services, a new complimentary program for those who are ready to build their custom home in Vintage Oaks and that gives them detailed information about preferred area builders.
The builder recommendations are based on reviews from more than 500 Vintage Oaks property owners who can provide details and feedback about their experience of building a custom home at Vintage Oaks with different builders. Builder Services aggregates reviews and observations on topics ranging from quality of work to budget concerns and building timeframes; this provides critical information about building a home at Vintage Oaks and frames the direct experience of those who have already been through the process for those who are just beginning.
In using Builder Services, you can expect to:
Meet with a professional who will assess your specific needs. Already have a general idea of what you want your floorplan to look like? That's a great start. During this initial process, you'll also have a chance to go over any special features you're looking for, along with details of your homesite and your budget.
Learn about the construction process in a way that you can understand. You'll go over things like the ARB process, the construction timeline, and tips for staying in budget and avoiding delays.
Read feedback from other owners who used builders you're considering or have similar homes to what you're considering building. You'll also have an opportunity to provide your own feedback throughout the process and after your home has been completed.
Vintage Oaks is home to hundreds of proud Texas land owners and homeowners. The masterplan offers a range of New Braunfels homesites for sale as well as custom and semi-custom homes, and resort-style amenities including multiple pools, a lazy river, sport courts and ball fields, and walking trails.
For more information about finding a custom home builder, visit Vintage Oaks. You can also request an interactive map of Vintage Oaks' newest homesites at the link below.