Retiring in Texas Hill Country: Why It's Becoming More and More Popular
Your parents are getting closer and closer to the age of retirement. You understand what makes Texas so great, but how can you convince them that retiring in Texas Hill Country is the best idea? Beside being closer to the grandchildren, which is a given, MarketWatch writer Catey Hill gives some more objective reasons why the Lone Star State is the best one.
The Economy
Even during the recession, the Texas economy fared better than most of the rest of the United States. Now, it has picked up even more. According to The Texas Economy's website, Texas is continuing to outpace the rest of the United States in job growth and unemployment rate. As a retiree in Texas, you might be past the need or desire to work, but a healthy economy is an important characteristic to have in the state where you will be living out your retirement.
Texas is experiencing a strong housing market. What that means to someone looking at retiring in Texas Hill Country is that even though prices in the housing market are holding steady in the state, many times you can get more house for the same amount of money as it would cost to buy in a more expensive state. Texas Hill Country is also home to beautiful master-planned communities, so a retiree can have a spacious homesite coupled with amenities such as a resort-style pool area and robust community calendar.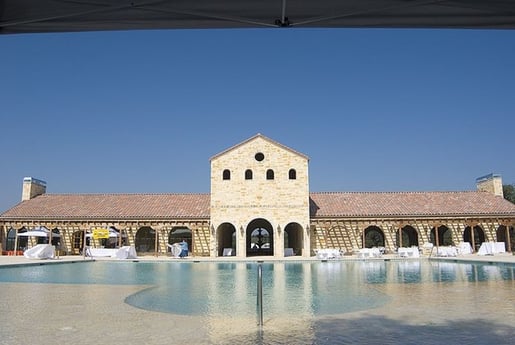 Close Proximity to Major Cities
Texas Hill Country is a beauty all its own, but one of its greatest features is its proximity to two major cities. Both San Antonio and Austin are a short drive away, meaning if you want to experience a Broadway play, cultural event or college football game, you are a drive, not a flight away. Also, in the instance you are interested in semi-retirement or like the idea that you could go back to work at anytime, both cities are home to a thriving job market filled with a diverse selection of higher-than-average paying jobs.
Do think your parents could be convinced about retiring in Texas Hill Country or are you a retiree yourself? Download our Guide to Retiring in the Texas Hill Country and find out what else you should consider about a move to Texas.