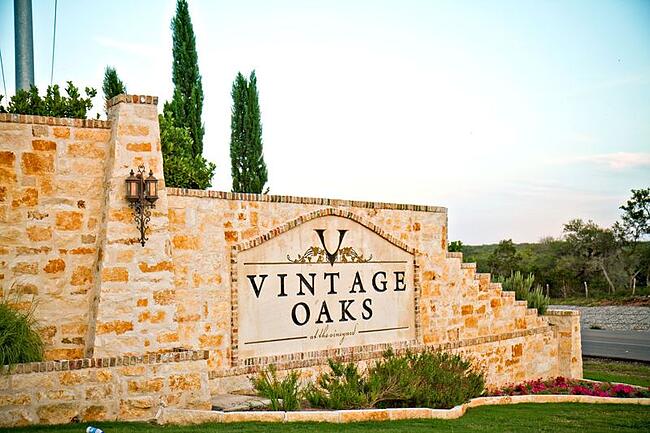 Choosing the right school takes consideration of many factors. Ultimately, it can come down to location. So if you've fallen in love with a community, how do you know if the schools will meet your family's needs? When that community is Vintage Oaks and the schools are in the Comal Independent School District (CISD), the answer is easy: just ask.
Ask Google
Google Comal ISD and you'll find lots of useful information about the district and individual schools. You'll see that it's located in New Braunfels, one of the fastest-growing cities in the nation, offering a well-rounded life for all ages. You'll also see that the district is rated a Recognized school district and all campuses in the district are fully accredited by the Texas Education Agency (TEA). In addition, 12 schools are rated Exemplary and 10 schools are rated Recognized. Many CISD schools are also honored with Gold Performance Acknowledgement (GPA) Awards by the Texas Education Agency (TEA) for outstanding performance every year.
Bill Brown Elementary and Arlon Seay Intermediate School serve elementary and middle school kids at Vintage Oaks. According to Great Schools, both Bill Brown and Arlon Seay are rated Distinguished Schools. Smithson Valley High School (SVHS), a 5A campus in Spring Branch, Texas is the high school for the students of Vintage Oaks.
In the TEA 2014 Accountability Summary, all 28 of the Comal ISD campuses were rated "Met Standard" and the Comal ISD was named a TEA district which "Met Standard." There are only two available rating for 2014: "Met Standard" or "Improvement Required." Fifteen of the district's schools earned at least one Distinction Designation and the district received 29 overall Distinction Designations.
Ask the principals
When you are considering schools, it's important to visit the campuses and meet with the principal. Come with a list of questions. For the Comal ISD, you'll want to make sure you ask why it is a superior choice over schools in the New Braunfels Independent School District; the district line is roughly divided by the Guadalupe River. Make sure to ask the school administrators you meet with how the school compares to others in the area and what is being done to continue to improve.
Ask around in the neighborhood
Perhaps there are no better sources of information about area schools than those who attend them and their parents. If you know people who live in the neighborhoods in which you are considering buying a home, start there. People you meet while touring the neighborhoods should be willing to share (and if they're not friendly, you may just have your answer about whether or not you want to live there!). Community message boards may also be helpful.
Once you have all the information, we're sure you'll be on your way to a happy llife at Vintage Oaks, the fastest-growing community in the Texas Hill Country. For more information, visit Vintage Oaks and download our Guide to living and raising a family in the Hill Country.