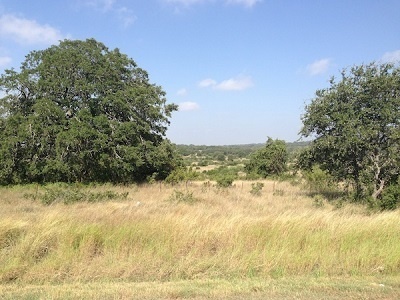 As buying land in the Hill Country continues to gain in popularity, many Texas real estate buyers find themselves curious about the perks. Read on to find out what Hill Country land ownership could do for you.
The appreciation

Real estate values in the Hill Country have risen over the past several years as more and more individuals and families have made their way to the areas. Recent data from the Texas Association of Realtors shows home prices are up in cities like Canyon Lake (up 7% to $238,450 over the same time in 2015), Dripping Springs (up 20% to $484,000 in 2015, and Seguin (up 44% to $231,000). The Texas Quarterly Housing Report from the Real Estate Center at Texas A&M University and the Texas Association of REALTORS® also showed impressive gains. The New Braunfels real estate market was particularly impressive, with home prices, active listings, and single-family homes sold all up and days on market down.
Watching the area grow

Many people who come to the Hill Country do so for the scenic surroundings, peaceful nature, and friendly faces. And while the area has grown substantially over the years, those attributes still remain. New Braunfels is the No. 2 fastest growing city in the nation this year, and despite its population and economic growth, it retains all the same charm that first attracted buyers decades ago.

Jobs
The Hill Country is unique in that it is located between two of the country's most vibrant large cities, Austin and San Antonio. For those who commute to work, being able to live in a natural haven while maintaining a short drive to the office is a valuable benefit. But employment in the Hill Country has grown exponentially over the past few year, making commutes nearly nonexistent for people who work in New Braunfels or San Marcos, two of the Hill Country cities that have enjoyed the most job growth recently.
Nature
Nothing compares to seeing someone's face when they visit the Hill Country for the first time. Anyone who thought Texas was flat and boring is floored by the rolling hills, sparkling rivers and lakes, and towering trees. Those natural elements, and the recreation they inspire, offer a beautiful permanence that buyers appreciate.
Surrounding yourself with likeminded people

Yes, people are moving to the Hill Country for a variety of reasons, but, chances are you're going to find warm, happy, active people ranging from young families to retirees to military when you get here. Whether they moved to the area to be close to work, fell in love with the area while tubing the Comal or wine tasting in Fredericksburg and decided to make the Hill Country their forever home, or just couldn't get enough of that famous scenery, one thing is for sure: once the Hill Country gets a hold on you, it's hard to let go.
Ready to learn more about living in the Hill Country? Visit Vintage Oaks, the fastest-growing community in the Hill Country for three consecutive years. Vintage Oaks is often the place Hill Country land buyers discover and choose to never leave, with acreage property ranging from 1 to 14 acres in gated and non-gated neighborhoods, resort amenities including multiple pools, a lazy river, ball fields and trails, and a Tuscan Clubhouse, and an ideal location right on the Texas Wine Trail.
You can also click below to download an interactive map of new homesites.