Why Luxury Estates in New Braunfels are So Highly Valued
A recent report published by CoreLogic suggests that the rising housing prices in the state of Texas does not mean that the state is currently in a housing bubble. It actually means that the continued high prices of real estate will only continue to get bigger, now is your opportunity to choose from many beautiful luxury estates in New Braunfels in this growing market.
Texas is a thriving state, with people moving in for work, and a beautiful atmosphere making for the perfect living situations. If you have ever considered living in Texas, now is your chance to take advantage of owning a beautiful home in a place where the enjoyment of life is valued and options of home and homesites are everywhere.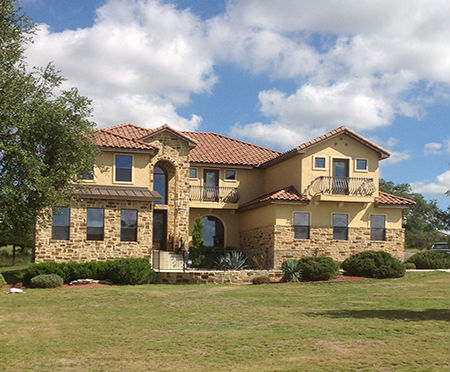 James Gaines, a research economist at the Texas A&M University Real Estate Center explains why the gain of jobs in Texas is directly related to the rise in home pricing. "When you bring people and jobs, that creates a heavy increase in the demand for housing, rental and owner," he said.
Vintage Oaks is happy to provide the balance between growth and peace which we can only offer. The land we offer is perfect for living the Texas Hill Country lifestyle, which includes beautiful scenery, wonderful neighbourhoods, and a community of people in New Braunfels dedicated to growth and celebration.
How do I buy real estate in Texas Hill Country?
That's easy! All you have to do is a take a look at our featured homes and homesites to decide where you and your family might want to spend the rest of your lives. We offer a wide range of options for you to choose from, and are always available to help you along in the process of deciding why Texas Hill Country is the perfect location for you and yours.
Texas is growing, and you should be considering how you can become a part of that growth. Find a home in our community, Vintage Oaks, and start enjoying a new style of living . Let us show you the best part of Texas Hill Country and everything the Lone Star State has to offer.
Find out today about the luxury estates in New Braunfels at Vintage Oaks, the communities we have developed, and everything that can be yours by taking advantage of this once-in-a-lifetime opportunity.