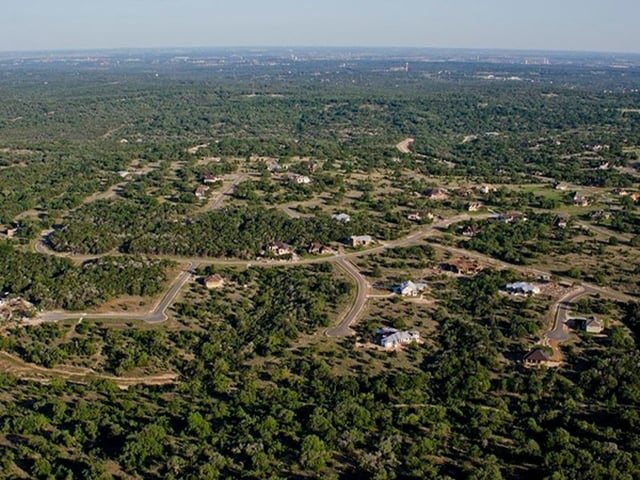 Exciting news for residents of Vintage Oaks and New Braunfels: You'll will soon have improved access to fire and Emergency Medical Services (EMS), with a new full-service station coming to the corner of Highway 46 and S. Crane's Mill Road, just adjacent to Vintage Oaks. SouthStar Communities, owner and developer of New Braunfels' leading masterplanned community, donated the four-acre parcel of land to the Comal County Emergency Services (CCES), District 3 for the station, which will include an engine, brush truck and ambulance, and be staffed 24 hours with fire and EMT personnel.
"The donation of land in the Vintage Oaks service area allows our Comal County Emergency Services District (ESD) No. 2 and 3 to extend Fire and EMS services into the area with a resulting reduction in response time and improved service delivery," said Shawn Wherry, Fire Chief of Canyon Lake Fire/EMS.
District No. 3 of the CCES currently services a 250-square-mile area in North Eastern Comal County, and continuing growth in New Braunfels, the second-fastest growing community in the nation, has stretched local resources.
"We are growing so rapidly, and we are absolutely grateful to SouthStar Communities as well as Canyon Lake Fire and EMS, Districts No. 2 and 3, for their long term planning, said Donna Eccleston, County Commissioner, Precinct No. 1. "Everyone has the citizens' best interests at heart. Anything we can do to further that mission is very important."
Longtime Vintage Oaks resident Don Wagner is also President of the Board of Commissioners for CCES—a unique position that helped him to understand the challenges on both sides and work with SouthStar Communities to facilitate the new station.
"Residents in this part of the County have wanted to have nearby fire and EMT facilities for years now," he said. "We're grateful to Vintage Oaks and SouthStar Communities for this magnanimous donation. Land prices in this area would make it very difficult for CCES to site a new facility in this area without this donation."
In addition to emergency services, the station will provide important additional services to residents, including blood pressure checks, CPR instruction, and smoke detector installation. Also crucial to those who buy land at Vintage Oaks and who live in New Braunfels is "the extension of the ISO Public Protection Classification Rating of Class 4 into the area, which is currently rated as a Class 10," said Wherry. "This reduction of the ISO Public Protection Classification Rating from a Class 10 to a Class 4 will result in the reduction homeowners fire insurance rates."
For SouthStar Communities COO Thad Rutherford, the donation was a natural step for the premier masterplan in the area. "Vintage Oaks has really established itself as the flagship community at this end of the county," he said. "It made sense for us to support the County as they added important infrastructure."
SouthStar Communities has a long history of donations, most notably with partner Operation FINALLY HOME on several homesites and custom homes for wounded veterans and their families in its masterplanned communities across the country.
For more information about living at Vintage Oaks, with Hill Country land for sale from 1 to 14 acres in gated and non-gated neighborhoods, as well as home-lot packages and custom and semi-custom single-family homes, and an array of resort amenities including a Tuscan clubhouse, pool, kid's pool, lazy river, parks, playground and miles of hiking trails, visit Vintage Oaks.
You can also click below to download the free Hill Country Real Estate Buying Guide.