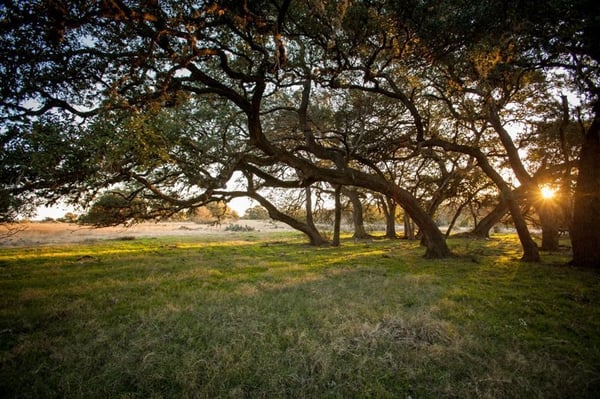 Taxes have been somewhat of a polarizing topic of late, with differing opinions about President Trump's tax plan and worries among many about the impact on their personal financial situation. One thing is clear: the changes make Texas an even more tax-friendly state, with benefits for property owners, business owners, and those considering relocating to Texas for business or personal reasons (or both!).

Already live in Texas? Per USA Today's overview of "Where Americans Pay the Least and Most Taxes," Texans enjoy a tax-friendly state with:
6th-lowest-overall tax burden in the country
Lowest income tax collections per capita of any state
Taxes paid as percentage of income: 7.6%
Income per capita: $46,274 (25th highest)
Income tax collections per capita: $0
This explains why so many people are moving to Texas, and if you are considering a move, you're in good company. The state was No. 2 in the nation for domestic migration, according to the most recent census numbers, with people specifically targeting Texas' four largest metro areas.
"Of the 35 largest metro areas in America, a net of 51,129 people moved from the 31 largest metro areas outside of Texas to Austin, Dallas, Houston and San Antonio from 2010 to 2014," said Forbes. "Net migration was the highest out of three regions into Texas: Atlantic Northeast, the Rust Belt and Midwest, and the Pacific Coast." Growth in cities like New Braunfels, set right between Austin and San Antonio and currently the ninth-fastest-growing city in the nation, reflects these trends.
New residents are drawn by the strong economy, bustling job markets, affordability of real estate as compared to many other states, steady home values, and, certainly, the fact that Texas is a tax-friendly state. As Forbes puts it, Texas has "competitive advantages in taxation—the Tax Foundation puts Texas' state and local tax burden as the 46th-lowest in the nation."
Changes benefit all Texans
"Due to Texas' lack of income tax and other factors, the state is set to benefit the eighth most from the changes" made in the Trump tax plan, said the Times Record News. Those benefits will be felt by both businesses and individuals, with the most obvious advantages being lower corporate income tax, which goes from 35 to 21 percent with the new tax code, and an increase in after-tax income across all tax brackets over time. Per a study by website WalletHub, changes to the tax code could benefit Texans in many ways. With a rating of one meaning the state benefits the most and a 25 being the average, Texas ranked "fourth best for low-income families, 17th for middle-income families and 13th for high-income families," they said.
The publication talked to Benjamin Goldburd, a partner at Goldburd McCone LLP. He points out that "higher-income and higher-taxed state residents, like Californians or New Yorkers, will only be able to deduct up to the $10,000 on their federal returns," which may create a "mass exodus" of high-tax paying residents to a more tax-friendly state.
A likely place for many of them: Texas. After all, California has the country's third-highest tax burden, and, according to Curbed.com, nearly one million Californians have moved to Texas since 2010 to enjoy lower taxes, lower home prices, and an overall lower cost of living.
Impact on retirees
For retirees, an ever-growing segment of the state's population and especially prevalent in the Texas Hill Country and fast-growing housing communities like New Braunfels' Vintage Oaks, Texas' tax-friendly environment includes:
No taxation of public pension income
Withdrawals from retirement accounts are not taxed
Tax-free Social Security income
Comal County, home to Vintage Oaks and the second-fastest-growing county in the nation according to the just-released Census population estimates, also has one of the lower property tax rates in Texas at 1.38%, and has no city taxes.
Business-friendly environment
"Texas encourages business ownership through lower taxes and less burdensome regulations," said Forbes. Businesses are listening. The state's "competitive tax climate and powerful incentives allowing businesses to invest in the things that matter—growing their workforce, improving facilities and boosting their bottom line—makes relocating to the state an easy choice for many," said Business in Texas.
"With no corporate or personal income tax, Texas has one of the lowest tax burdens in the nation. The state offers a number of other advantages for businesses, including sales tax exemption for manufacturing machinery and equipment and R&D-related materials, software, and equipment. Property tax abatements, permitting fee waivers, local cash grants and local funding are also available to assist companies looking to relocate or expand in the state."
The tax-friendly state also incentivizes relocation and expansion through programs such as the Texas Enterprise Fund (TEF), the Texas Enterprise Zone Program, the Skills Development Fund, and "additional incentives offered at the local level (that) help companies successfully relocate and expand in the Lone Star State without compromising their bottom line," they said. Programs like this have helped pave the way for growth throughout Texas and have especially bolstered cities like New Braunfels, stimulating the local economy and providing jobs close to home for the city's residents—a win-win if ever there were one.
For information about living in this tax-friendly state, visit SouthStar Communities. You can also learn more about what makes SouthStar Communities a leading developer below.