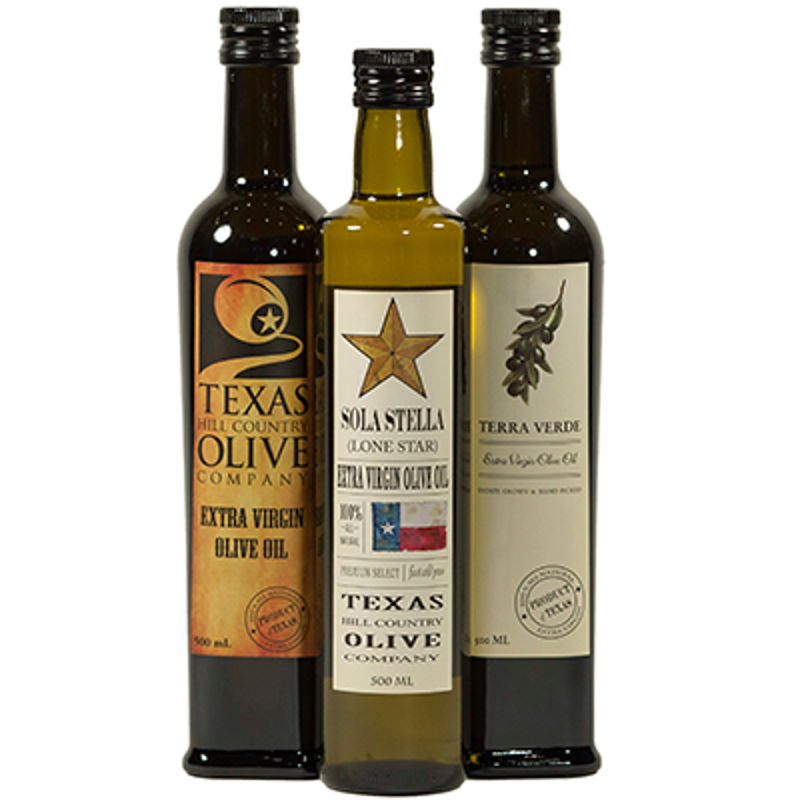 We'd like to introduce you to a new Texas Hill Country tradition: The art of producing olive oil.
Since the Texas Hill Country has similar topography to southern Spain, Jim Henry began to grow olive trees in the Hill Country in the early '90's. Today his ranch is the biggest olive oil producer in Texas. In 2009 there were 14 ranches producing olive oil in Texas, today there are over 60.
At the 2014 New York International Olive Oil Competition, two Texas Hill Country olive oils, Sola Stella and Coratina, won gold medals while Miller's Blend from California won silver. Other winning producers included the Texas Olive Ranch, Texas Hill Country Olive Oil Company and Bella Vista Ranch. Texas Olive Ranch is in the process of opening an orchard five times the size of its original and expand their sales to the entire United States. Texas Hill Country Olive Company, one of the most popular Texas producers, has an organic orchard and sells to hotels in Texas including the Hilton and Four Seasons. Bella Vista Ranch, which is regarded as the top Texas olive oil, produces small batches that quickly sell out.
Since Vintage Oaks is located in the Hill Country, you can enjoy the beauty of the Hill Country and olive oil tastings from these nearby award-winning producers.
Visit one of the locations below.
Texas Olive Ranch in Carrizo Springs, Texas
Texas Hill Country Olive Oil Company in Dripping Springs, Texas
Bella Vista Ranch in Wimberley, Texas

Read the full article here.