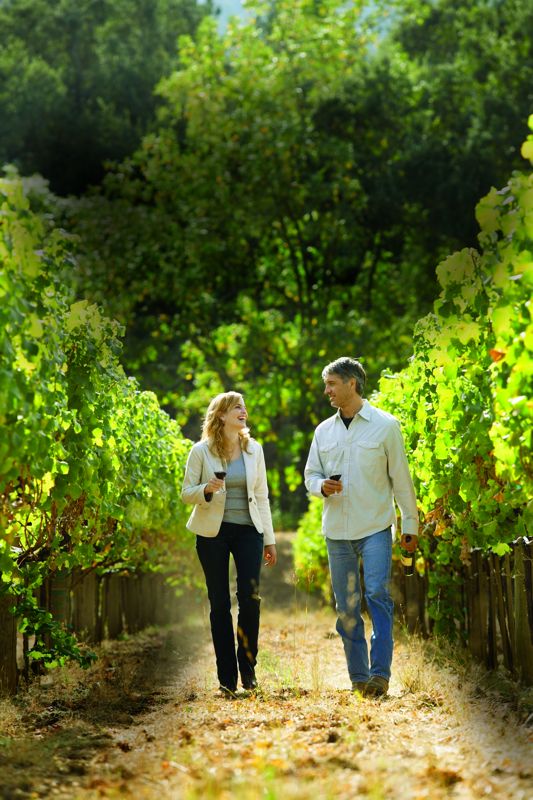 Huffington Post has discovered what wine lovers the world over have been talking about: The Texas Wine Country is the "New Napa."
"With hours upon hours of sun and great soil, Texas Hill County has perfect growing conditions for varietals better known in central Italy and France's Rhone Valley," said Huffington Post. "Today, Texas Hill Country is the second most visited wine tasting region in North American and top 10 in the world. Yet the region is just a fraction of Napa Valley with fewer than 50 vineyards and less than 300 in the entire state of Texas."
The site showcased Fredericksburg as "the epicenter of what is slowly becoming known as the New Napa in Texas, unbeknownst to the rest of the world," noting that "the reason this region is the wine community's best kept secret is that most of the wine is consumed within state borders, leaving outsiders oblivious to what may become North America's greatest wine region.
But national and international competitions in which Texas wines are continually honored, as well as the work of the Texas Wine Trail in promoting its 46 different wineries, is helping to change that. Wine Enthusiast's naming the Texas Hill Country "one of the 10 Best Travel Destinations" doesn't hurt either.
Most recently, Texas racked up honors in the TEXSOM International Wine Awards (TIWA), entering 215 wines and taking home 157 medals, "roughly two dozen of those being gold," said Texas Wine Lover.
For additional information on the Texas Wine Country or living right on the Texas Wine Trail, visit Vintage Oaks, located in New Braunfels directly across from the award-winning Dry Comal Creek Winery. You can also click below to for more information about the area.