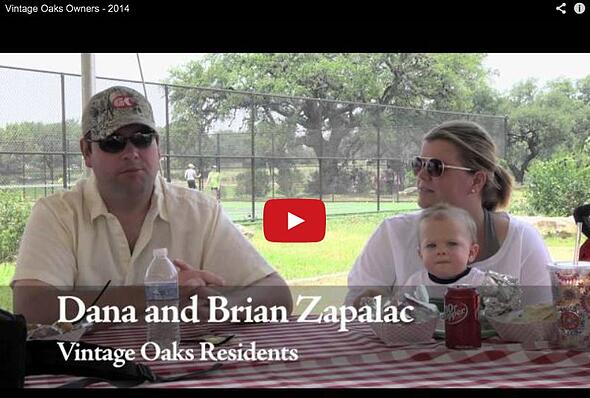 Masterplanned communities are an increasingly popular choice of land and homebuyers seeking a great place to invest their money or call home. The most important driver for those who choose masterplanned living is often the way the community is structured. Deeds and covenants are in place to ensure some consistency of architecture and community standards, which can protect land and home values. That's just one of many benefits of buying land in a planned community.
1. The planning makes a difference
A key difference of planned communities is right there in the name: planned. Unlike other parcels of land and pockets of homes, masterplans are developed with local and regional agencies and municipalities to create a community that delivers a complete vision, from the initial land offerings to buildout and including:
A formal community entrance
Amenities and open space
Coordination with area utilities and emergency services
Title guarantees
A Property Owners Association (POA) and/or a Community Manager are generally in place to help manage the amenities and common areas.
2. Self-sufficient community
Planned communities are typically thought of as self-sufficient communities containing at least 2,500 acres. "Self sufficient" refers to the fact that residents don't have to travel outside of the community to find amenities because they offered as part of the masterplan.
Amenities can include pools, sports fields, parks, trails, or all of the above in the case of some of the most coveted masterplans. At Vintage Oaks, the fastest-growing community in the Texas hill Country, each of these desirable amenities is offered, in addition to a lazy river, and a full schedule of resident events, and the centerpiece, a Tuscan-style community center with meeting rooms and a full outdoor catering kitchen.
3. Development Expertise
Planned communities are often developed by experienced companies who are able to leverage their masterplanned community expertise and relationships with industry partners to create inspired places.
4. A Mix of land and homes
A masterplanned community can offer a wide range of land and home options to meet the needs of a variety of buyers. Together, this creates a community with depth and interest—another important factor in maintaining long-term value.
Most commonly, a masterplan will segment the different neighborhoods and develop a release schedule for each. However, market conditions can sometimes alter those schedules, as has been seen in the last few years at Vintage Oaks, where unrelenting buyer demand has led to accelerated homesite and neighborhood releases.
For more information about buying land in a planned community, visit Vintage Oaks or click the video above to listen to resident testimonials!