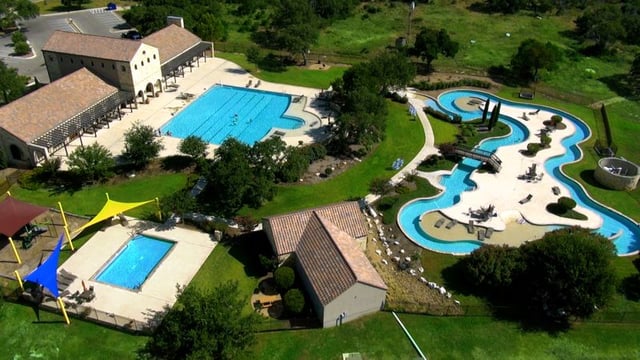 Today's real estate buyers have numerous options when it comes to buying land in the Hill Country or building a home in New Braunfels or other growing cities. Living in a master planned community has been a trend for several years and shows no sign of slowing. With all they have to offer, it's no wonder masterplans are so popular with Hill Country buyers. Here are some of the most important benefits to masterplanned living.
1. A variety of real estate options
Top masterplans in the Hill Country offer an abundance of options for real estate buyers, from acreage properties to custom and semi-custom homes to existing Hill Country homes for sale. Not only does this mix give buyers numerous options from which to choose, but it also helps build and maintain property values in the community thanks to the variety of real estate offered.
2. All planned out
A planned community is just that: planned. Unlike buying in a more rural area or a neighborhood that is not in a masterplan, this type of land has been developed with local and regional agencies and municipalities in such a way as to create a complete vision for the community. Buying in a masterplanned community means you know what to expect, from the initial land offerings to buildout and including everything from the formal community entrance to the amenities and open space.
3. Deeds and covenants
One of the main advantages of living in a masterplan is having deeds in covenants in place. These help ensure some consistency of architecture and community standards, which can help protect land and home values.
A Property Owners Association (POA) and/or a Community Manager are generally in place to help manage the amenities and common areas.
4. Self-sufficient community
Planned communities are often referred to as self-sufficient communities, meaning they offer amenities within the community for the use of residents. These masterplanned amenities in the Hill Country can range from swimming pools and lazy rivers, to ball fields fields and parks, to trails and community centers. Some of the most popular Hill Country masterplans contain a range of amenities for the enjoyment of residents.
5. Events and activities
Hill Country landbuyers and homebuyers are often drawn to masterplans for the sense of community. In the best masterplanned communities, ongoing New Braunfels events throughout the year and activities for residents keep people active and and also breed new friendships.
For more information about living in a masterplanned community, visit Vintage Oaks. This New Braunfels masterplan is the fastest-growing community in the Hill Country for the past three years, offering a mix of Hill Country land for sale and New Braunfels custom homes, semi-custom homes, and existing residences. Resort amenities including pools, a Tuscan Clubhouse, a playground, and numerous sports fields and miles of trails are a tremendous draw for buyers, as is the location between Austin and San Antonio on the Texas Wine Trail.
You can also click below to view our new drone video of Deer Creek properties.