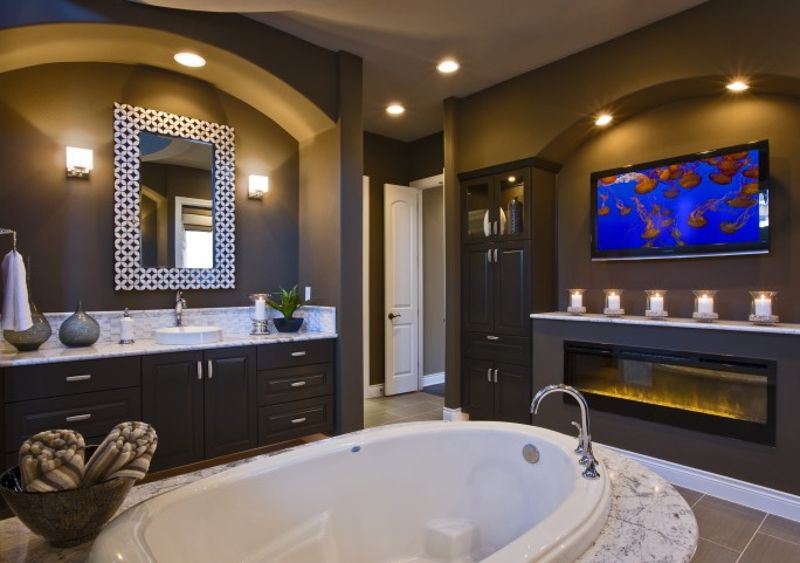 For some, building a custom home in the Hill Country is a lifelong dream. Others visit once, fall in love, and decide they never want to leave. Whether you have been planning your life here ever since you can remember or have more recently become a fan, the time ahead will be an exciting one. Here are some of our best tips for building a house in the Texas Hill Country.
Figure out your floorplan
The number of bedrooms and amount of space you need is the best place to start when it comes to designing your floorplan. Then, consider the things you want. If you can't live without a gourmet kitchen, a home theater, a wine cellar, and a large outdoor entertainment area, be sure to tell your builder up front so they can be assumed into your budget.
Think about now…and later
Your needs today (small children, or no children) may take you in a floorplan direction that won't be suitable in a few years. If you're planning for kids you don't have yet, think about bedroom placement. Putting a future baby's room upstairs when your master suite is downstairs may prove problematic. Building a two-story home with your master suite on the second floor may not work for you if you're retired and mobility issues are becoming a reality.
Design for you, but not only you
One of the great advantages to building a custom home is that it reflects your taste and style. But unless it's your forever home, custom home experts typically encourage homebuyers to follow some top trends and keep major installations like flooring and countertops more neutral. That way, if you choose to sell down the line, the home will appeal to the masses.
Fixtures and finishes
The little things can really add up when it comes to building a house. If you're trying to stick to a budget, keep in mind how much the finishes and fixtures can add to your bottom line. Your builder may be able to help you find resources for lower-priced options if that is an issue.
A natural look
With so much of nature's bounty to showcase, it's no wonder Hill Country homes highlight a unique architectural style. If you're looking to do something different, be sure you ask your builder and the sales professional in the community where you are building. Their architectural guidelines may limit what you can do.
Consider the topography
The scenic surroundings and stunning views are two of the things that make the Hill Country so ideal. If a view lot is high on your list, you'll want to make sure the buildable area shows it off.
Pick the right community
Within the Hill Country, there are ample areas in which to build the perfect custom home. Knowing which one to choose means getting to the heart of what you're looking for. Do you want complete privacy or would you rather have a combination or privacy and friendly neighbors in a master-planned community? How important are on-site amenities? Do you want your choice of a gated or non-gated neighborhod, cul-de-ac lot or treed homesite?
Visiting a community like Vintage Oaks will help you narrow down your options. The fastest-selling community in the Hill Country, Vintage Oaks offers an array of land options, resort-style amenities, stunning views, and a coveted loation right on the Texas Wine Trail. For more information, visit Vintage Oaks or click below to download the free Custom Home Building Guide.