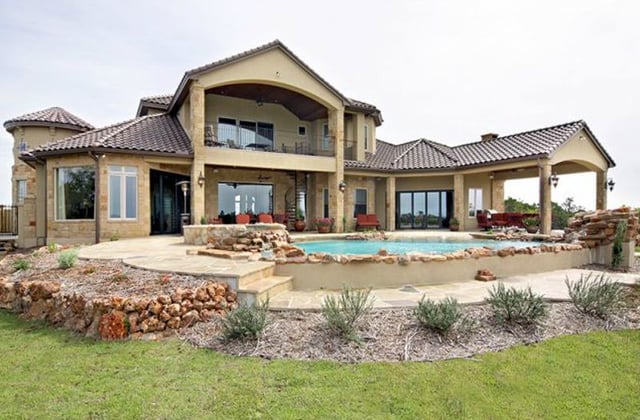 So, you've fallen in love with a community and chosen your perfect piece of Texas Hill Country land. Now, all you have to do is find the right builder to turn your dream home into a reality. A simple Google search will take care of that, right? Not so fast. Finding the right builder for your Hill Country home is critical. Here are some tips to help you make the best choice.
Ask friends and family
Getting a recommendation from someone you trust is key when looking for high-value referrals. It may turn out that someone you know has a great builder they can turn you onto. Remember that, no matter where your recommendations come from, you want to do your due diligence by checking out the builders online, looking for reviews and complaints, and checking their Better Business Bureau rating.

Ask your real estate agent

An experienced Hill Country real estate agent should have some great information to share about the best homebuilders in the area. Real estate companies like Vintage Oaks Realty are keenly aware of what's going on in the communities they serve and can be a great resource for those who are looking for builders that have a great track record of building homes locally.
Ask potential neighbors

Spending some time in your new community it's a great way to get a feel for what it's like to live there day by day, potentially meet new neighbors, and also get some great intel on the best builders. If there are particular house you like, write down the address and take a picture. If you're lucky enough to meet the people who live there, you can get the information straight from them. Otherwise, a trip to the sales office can give you the information you're looking for.

Ask the sales agents

Indeed, the sales offices in the community where you're building are a great place to get information about qualified and popular local builders. In addition, communities like Vintage Oaks have resources available to help landowners key in on the perfect builder for them through their popular new Builder Services program. This complimentary service is offered through the community for landowners who are looking to be matched up with the right company to help them build a Hill Country custom home.
Builder Services programs
Vintage Oaks Builder Services goes beyond what you might expect from other communities, who often have a few preferred builders they recommend, as well as communities that mandate which builders you can use.
The program centers on builder "reviews" developed from owner feedback using a variety of factors including: quality of work, budget guidelines, build timeline, and customer service both during construction, and once the home has been finished. Recommendations have been made by more than 500 property owners who have previously built a home in Vintage Oaks.
Beyond general recommendations and reviews, those who are building a custom home want to know that their individual needs will be met; Builder Services' intention is to simplify the process of building a home for an easy and stress-free experience while addressing important considerations like:
How the process works—They'll walk you through all the steps so you have a better understanding of what to expect,
The home design—Builder Services can match land owners up with a professional builder to execute their own design, provide inspiration from existing floorplans, or collaborate to create an all-new design.
Homesite considerations—Any special features of the land or special considerations that need to be taken into account
Budget—Budget guidelines are established upfront so everything can stay on track.
Timeline—While no builder can give you an absolute on a finish date, having a guideline will help to manage expectations.
Special requirements—This is the time to lay out any special features you may want in the home that could raise costs or extend the timeline.
For more information, visit Vintage Oaks. This community is ideally located right on the Texas Wine Trail between Austin and San Antonio and offers Hill Country land for sale plus custom and semi-custom homes and an array of resort-style amenities including multiple pools, ball fields, walking trails, and a Tuscan Clubhouse.
You can also click below to learn more about Buidler Services.