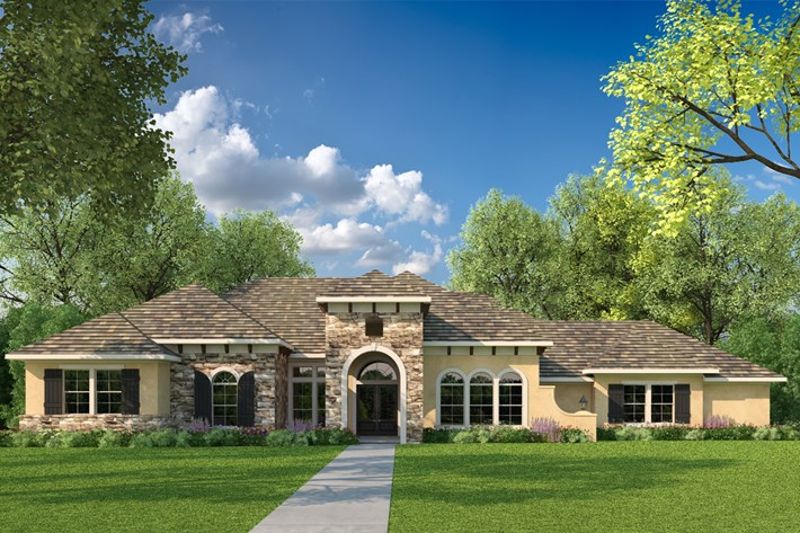 Buying a home can be a stressful time if you're not sure what you want. And when you're specifically looking for new construction homes, you might not be aware of the factors that set it apart from other types of real estate purchases. Learning the pros and cons can help you decide if a brand-new home is for you.
PROS
Modern floorplans
If you're looking for wide open spaces, a gourmet kitchen, and a spa bath, chances are you'll find them in a new construction home. Trends evolve to reflect changing lifestyles, so an older home may have undesirable features like lower ceilings, closed-in kitchens without sufficient counter space and outdated appliances, and choppy floorplans in need of extensive renovation to remove walls.
A variety of options
If you're buying in a new-home community, the builders typically offer several floorplans in a variety of sizes, styles, and locations so you can find one that best suits your lifestyle.
With a new home you will also have the ability to customize your home, choosing flooring, countertops, paint colors, and other important features. Additionally, you may be able to choose from available options to personalize the floorplans, adding extra bedrooms, lofts, or bonus rooms.
Quality construction and updated designs
You don't have to be concerned about ancient building practices in a new home. Or worry about questionable repairs done by unqualified owners or what surprises lay behind the walls. You also don't have to live with someone else's curious design decisions or fixtures that haven't been changed out since the house was built several presidents ago. A new home is just that: new. And so is everything in it. Better yet, it's all chosen by you, so it reflects your style.
Energy efficiency
Appliances, construction products and processes, and heating and air conditioning have changed over the years, becoming much more energy efficient. That makes them today's homes more Earth friendly and also saves you money—as much as hundreds of dollars a year. Move into an older home and you inherit everything that comes with it, which could end up costing you more on a regular basis and in the long run when you have to replace your air conditioning unit or hot water heater—or both.
Warranty
A brand-new home has brand-new products. But if after you move into a new home, a window isn't closing properly, the floor is squeaky, or the washing machine breaks, you have the peace of mind of knowing that the home is under warranty. Builder warranties can provide coverage for up to 10 years.
CONS
Floorplan limitations
While new-home communities typically offer an array of floorplans, you are still limited to what is available. They may not offer the single-story plan or third-floor bonus room you have in mind, and you may find yourself making the kind of compromises you didn't expect to have to make when buying your dream home.
Ongoing construction in neighborhood
If you're looking for a quiet community, buying new construction may not be the answer—at least not at first. Depending on how built-out the community is when you purchase, you could potentially have several months or more of construction traffic and noise in the community. Eventually that will settle down, but if you want peaceful surroundings from day one, make sure to consult the sales agents in the communities in which you are looking so you can see the path of growth and learn which areas might be the most quiet.
The extras
The model home you tour when you visit the community and the one you purchase are not going to be identical. While some builders include upgrade-level features like granite countertops and designer flooring as standard, there will still be upgrades and options that cost you more that the home's base price. These can drive up your price, requiring you to expand your budget—or cut down on your wish list.
Long waits
Buy an older home, and you can move in right after you close escrow, as long as there aren't repairs and renovations that need to be done first. With a new construction home, it's hurry up and sign the documents, and then wait and wait for the home to be done. If you're one for instant gratification, buying a new home will test your patience in new ways.
For more information, visit Vintage Oaks or click below to download our free Hill Country Real Estate Buying Guide.