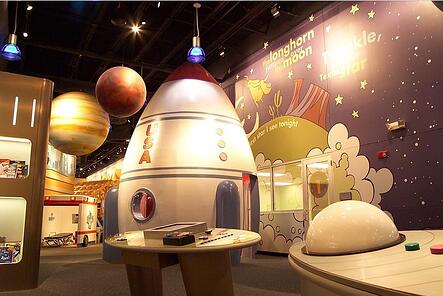 Great schools, ideal location, beautiful scenery, and an endless list of things to do. These are just a few reasons New Braunfels is one of best cities in Texas to raise a family.
Quality of life
Whether you choose to spend the afternoon picnicking in Landa Park, tubing on the Guadalupe, taking in the charm of Downtown New Braunfels, or enjoying the natural surroundings, a day in New Braunfels is always a pleasure. Here, the smiles are wide, the waves are frequent, and the time is precious.
Growth
As of 2014, "New Braunfels's population is 57,776 people," according to Best Places. Since 2000, it has had a population growth of 44.32 percent. No wonder New Braunfels is one of the fastest-growing cities in the nation. The city has come a long way from the early days of German settlements. Consistent growth allows the city to attract new businesses and continue to offer more reasons for families to live here while retaining the German flavor and historic charm. All you have to do is visit Gruene to take it in.
A spirit of learning
The top-rated schools of the Comal ISD serve New Braunfels' children. But the learning doesn't stop there. The McKenna Children's Museum, Animal World & Snake Farm Zoo, and The Heritage Museum of the Texas Hill Country are just a few of the spots in and around New Braunfels that offer fun learning opportunities and great family time.
Great area amenities
From the shopping in Gruene or just up the road in San Marcos, where the Premium Outlets have been voted among the "Best places to shop" by the Austin Business Journal and named the third-best place to shop in the world by ABC's "The View," to an array of restaurants ranging from some of the state's best barbecue to international fare, there is always something to do in New Braunfels.
Convenience
New Braunfels is in the middle of two of the nation's most thriving cities, making it one of the most well-located places to live in Texas. Commuting to both Austin and San Antonio is a breeze, and the drive is as beautiful as it is easy.
Recreation
From nature hikes to miles of bike trails to a host of watersports, New Braunfels is a recreational haven. Tubing on the Comal River and spending a day in Landa Park afford quality time among spectacular natural beauty of the area. Vintage Oaks' resort pool and lazy river offer opportunities for recreation and relaxation without leaving home. These are just two of the incredible five-star amenities that have helped make this New Braunfels community a best-seller.
Natural beauty
With rolling hills, lakes and rivers, towering trees and abundant greenery, New Braunfels is a feast for the eyes. And nowhere is it more beautiful than in your own backyard. The Hill Country's premier master-planned community, Vintage Oaks affords incredible landbuying opportunities that allow Texas landbuyers take everything they love about the area and make it their everyday reality. Vintage Oaks offers 1- to 14-acre homesites as well as move-in ready homes, with options to build or buy a dream home right on the Texas Wine Trail.
For more information, visit Vintage Oaks. If you're considering raising your family in the Texas Hill Country, click below to download our free informational guide!