If you are considering moving to New Braunfels, you have undoubtedly discovered what so many others know about the desirable, family-friendly way of life the city offers. Now it's time to figure out where in New Braunfels to move. If you have children, among your many other considerations are the schools. Is one better than another academically? How about socially? And do you even know everything you need to ask to figure it all out?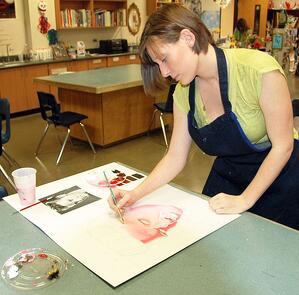 Here are 8 questions you should ask before choosing a school in New Braunfels.
What district will we be in?
New Braunfels has two main school districts: the New Braunfels Independent School District and Comal Independent School District. The district line is roughly divided by the Guadalupe River. In outlying parts of New Braunfels, the Navarro ISD, Marion ISD, and Seguin ISD serve schoolchildren. There are also area private schools including Cross Lutheran School, New Braunfels Christian Academy, and Sts. Peter and Paul Catholic School.
You can see a district boundary map here.

How do the different schools rate?
You can find information about each school's test scores on their websites and get overall information on each of the district sites. GreatSchools is another good resource for school information. Make sure to ask the school administrators you meet with how the school compares to others in the area and what is being done to continue to improve.
What is the school's policy on bullying?
Bullying continues to be a hot topic and main concern of students, parents, and school administrators alike. You'll want to make sure you ask the school counselor or principal about the school's policy. Then, Google the school and ask around. If there have been questionable incidents, you shouldn't have a problem finding them.
What do I need to know about dress codes?
Dress code (and the punishment for breaking the dress code) is another hot-button issue. It's best to familiarize yourself and your kids with expectations ahead of time rather than risk spending a lot of money on clothes that can't be worn. Or worse, having your child forced to wear a "shame suit" because his or her clothing was deemed inappropriate.
What if we need after-school care?
On-campus after-school care is offered at most elementary schools in the Comal and New Braunfels ISDs. Additionally, there may be offsite after-care facilities that provide transportation from the school. General information is available on each school's site, but make sure you ask about availability. Some popular programs fill up before school even starts.
Is bus service offered?
Depending on how far you live from your neighborhood school, bus service may be available. If transportation to and from school is an issue, be sure to ask for details when you talk to administrators. You can also find bus information (if applicable) on individual school websites for Comal ISD and New Braunfels ISD.
My child is an athlete. What do I need to know?
If your child is planning to play on a school athletic team, the quality of the coach and team will be paramount. This will undoubtedly play into your decision about which school to choose, and, presumably, you'll have done that research before meeting with the administration. Once you do visit the school, you'll want to make sure you ask about grading and make-up assignment policies for student athletes to make sure expectations are understood ahead of time.
Is there a possibility of redistricting in the future?
School attendances fluctuate year to year (and throughout the year as well), making this a particularly difficult question to answer. However, asking if a school is impacted or getting close, or if other schools are being planned for the neighborhood, may give you an idea.
Deciding where to live takes into account many factors, and once families weigh them, they often choose Vintage Oaks, the fastest-growing master-planned community in the Texas Hill Country. For more information, visit Vintage Oaks and download our Family Guide to Hill Country Living below.