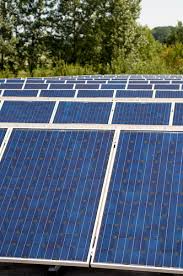 A growing trend in custom building is the green home. Today's buyers want to be able to lower their footprint—and their bills—with the latest advancements in energy-efficiency. If you're looking to customize your home to be more energy efficient, or simply to include a few eco-friendly features, here is what you'll want to consider.
1. Insulation
Say goodbye to those toxic pink strips of fiberglass and hello to spray foam. Spray foam insulation is a top choice today thanks to its superior air sealing ability. And sealing air in means less of it escapes, and your heating and air conditioning don't have to work as hard.
2. Your front door
Your front door is literally sucking out your energy efficiency. You can change that in your new custom home by choosing an insulated option. "Without the proper unit or correct installation, air and heat may be leaking out, driving up your energy bill, said the Herald Times. "There are three common types of exterior door materials: wood, fiberglass and steel. Of these, wood is the most beautiful, but it is also the least energy efficient. Insulated doors have a core of foam insulation, which increases thermal resistance."
3. Lighting
A brand new home is a great opportunity to start fresh with new advances like light bulbs that will lower your energy usage. Lighting is responsible for as much as 30 percent of the typical home's bill, so a simple switch from incandescent bulbs to compact fluorescent lights (CFL) or LEDs can make a big difference. CFLs can last up to 10 times longer than incandescents, and LEDs last three times longer than CFLs. LEDs have a higher upfront cost, but last significantly longer, ultimately saving energy and money.
4. Tankless water heaters
Want an easy way to reduce your water bill by about 20 percent? Get a tankless water heater. Not only are they more energy efficient, but they also have more longevity. "In addition to lasting five to 10 years longer than tank heaters, tankless heaters never run out of hot water," said US News. "Plus, you get a federal tax rebate if you purchase one, according to Energy Star."
5. Energy efficient appliances
Do you have an old refrigerator and washer or dryer you're planning to bring with you to your new custom home? It might pay to replace them. Household appliances can account for up to 20 percent of the energy used in an average house, according to ENERGY STAR. By buying updated ENERGY STAR certified appliances, you can help reduce your energy usage and lower your bills.
6. Home automation
It may seem like something out of the Jetsons to click a button on your Smartphone and lower the temperature in your house or turn on your lights, but that's the reality today with home automation products.
7. Solar energy
Adding solar panels to your home is the single largest investment you can make in energy efficiency. They are also responsible for the single-largest impact on your home's energy efficiency. By customizing your home with solar panels, you can significantly lower or even erase your measurable energy usage. In fact, some solar households generate so much energy from their solar panels that their meter spins backwards, earning them money or electric credits.
Be sure to check with your sales professional and custom builder in the Texas Hill Country to learn about your options. For more information about custom homes, visit Vintage Oaks or click below to download the Guide to Building a Home in the Texas Hill Country.