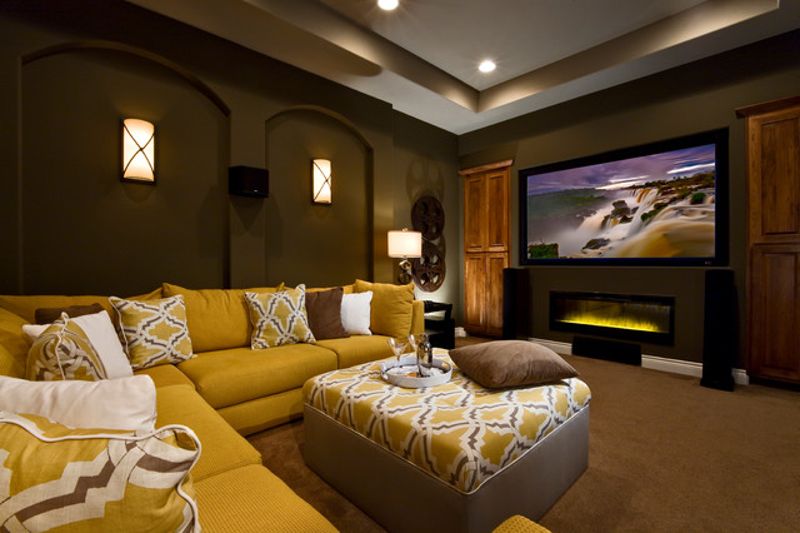 When you're designing your custom home, there are countless directions you can go in. Do you want a modern masterpiece? Prefer to showcase classic style? Maybe you want a home that is an entertainer's paradise. Sometimes, the trick to figuring out what style you want is as easy as thinking about the type of person you are. Then, you can customize your home to match your personality.
1. The Introvert
Wide open floorplans have been the trend for several years, but there are still advantages to keeping some spaces private if you're more introverted. Barn doors are a recent trend that can be used to close off spaces when you want to but still provide the utility of an open plan.
2. The Extrovert
Privacy, shmivacy. You love everything out in the open. In addition to a great room that keeps the gathering and entertainment spaces flowing, you might want to consider a wall of sliding or bi-fold doors that allows you to enjoy the ultimate indoor-outdoor lifestyle.
3. The Entertainer
If you love to have friends over now, imagine what it will be like once your new home is finished! A floorplan with an easy flow, gathering areas that are large enough to host many people at once, and multiple surfaces to hold food (and seat people) are a great starting point. If you have young kids and expect to be hosting families, consider a play room off of the kitchen or great room where the little ones can be enjoying themselves closeby.
4. The Wine Connoisseur
A home along the Texas Wine Trail, like one at Vintage Oaks, located just across the street from Dry Comal Creek Winery, would be ideal for you. When you're designing your home, don't forget to add in ample wine storage for all those Texas varietals.
5. The Techie
You have to have the latest and greatest of everything. Building a custom home is going to be fun for you! From the newest home automation items to 4K Ultra HDTVs to smart appliances, your home is bound to be a showcase of sleek style and great function.
6. The Romantic
The Hill Country and you are going to get along famously. After all, there's nothing more romantic than gently rolling hills and towering, 100-year-old oak trees. When you're designing your home, include oversized windows and glass-paneled doors positioned to take in those vistas, and you're sure to create a showstopper.
7. The Foodie
You're a total gourmet, enjoying new restaurants and experimenting on new recipes at home. You're obviously going to want a kitchen that suits your inner chef, with all the best appliances and the space to showcase them. You might even incorporate a few of the current trends in kitchen design, such as open shelving and furniture-style pieces.
8. The Fashion Plate
Everything glittery turns your eye. You know you have to bring some sparkle to your home. No matter what the underlying style in your home is, you can add in a bit of luxe in your kitchen countertops and backsplash, and throughout the home in lighting and accessories.
Designing a home to match your personality will help you enjoy it for years to come. This will be especially true if you have chosen a location that also suits your personality and offers all the amenities to meet your family's needs. The combination of multiple land and home options, plus a superior location in New Braunfels and an array of resort-style amenities, have made Vintage Oaks the fastest-growing community in the Texas Hill Country. For more information, visit Vintage Oaks or click below to download our free informational Guide.