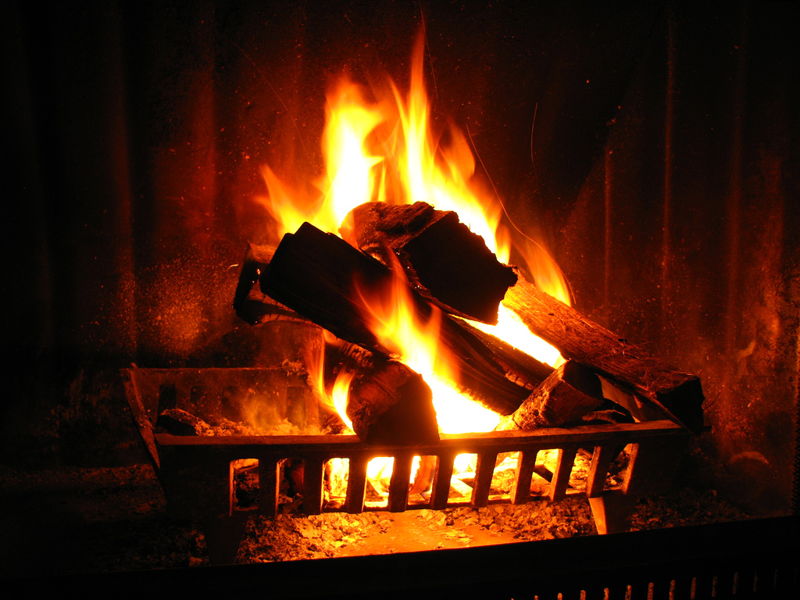 Image via My Chimney
The holiday season is full of joy and cheer, but many holiday traditions and experiences can pose a threat to your home. Zillow has created steps you can take to protect against holiday hazards and insurance claims during the holidays.
Kitchen
Whether it's the Christmas ham, holiday candy making or New Year's day black-eyed peas, Holiday food preparations can be a big culprit for kitchen fires.
Cooking is the leading cause of residential fires in the U.S. The average home fire claim costs $34,306. Take caution when frying a turkey or cooking it slow in the oven, or making desserts at high temperatures, these actions can easily result in a fire. To avoid these hazards try setting a timer and keep a fire extinguisher close.
Household
Before you use your fireplace this winter, make sure to clean your chimney before lighting your first fire of the season. Build up could cause a chimney fire. Space heaters can also contribute to household fires. To avoid a fire, keep them on a level surface away from flammable items such as curtains and don't leave them unattended. While candles create an inviting ambiance, make sure to keep them away from flammable items, don't forget to blow them out and keep them out of reach of children. Decorating your home for the holidays is one of the best parts about the season, but make sure to keep your Christmas tree watered often so it doesn't catch fire and turn it off at night to avoid the lights getting too hot. Don't overload outlets and throw away frayed strands. Turn off your Christmas lights inside and outside at night. You can find lighting timers in the holiday sections of almost any store so you don't have to worry about forgetting and can go to bed before they turn off.
Follow these tips during the holiday season to avoid damage to your home and unwanted insurance claims.
Intreested in purchasing a new home in the Hill Country? Click below to download our complete guide to buying a new home and enjoy your holiday season in style at Vintage Oaks.