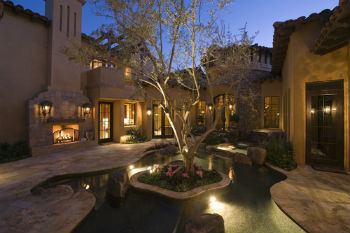 So you visited the Hill Country, toured a few acreage communities, and the next thing you knew…you were in love. Before you run off and get your checkbook, you might want to talk to those who may be making your vision come to life. Here are a few questions to ask custom home builders before buying land.
1. What is their specialty?
If they only build modern glass houses and you are mooning over a Hill Country home with an elevation of Austin stone, you might not be a match.
2. Why should you choose them over other builders?
Selecting a homebuilder for your custom home is a big decision. With so many builders to choose from, you will want to know what makes them different or special.
3. Do they have experience in the Hill Country, and, more specifically, in your neighborhood?
Hill Country land is not like land in other parts of Texas. It will be important for your builder to be familiar with the local soil, the topography of the homesite you choose, and the type of home you intend to build.
4. Are they familiar enough with the neighborhoods you're interested in to advise on what you can build?
Architectural guidelines will differ depending on your neighborhood. You want to be able to depend on your builder to guide you along the way and help you manage the myriad of details.
5. How long will the process take?
This is an area that will need to remain fluid because weather, issues with materials, and other factors can cause unexpected delays. Timeframes will also vary depending on the lot, the home, and how busy your builder is. You may not be able to get a firm date, but your builder should at least be able to give you an estimate.
6. Can they build what you want within your budget?
Some builders might say "Yes" no matter what. This is obviously not a builder you want to work with. Honest feedback is what you need to make the right decision about your land and the type of home you want to build.
7. How open are they to collaboration?
If you're opinionated or a control freak—or both—you'll want to make sure you choose a builder who is open to your ideas and who won't bristle at your involvement.
8. Do they have floorplans you can review as a starting point?
Sometimes, it's easier to make edits to something that has already been done than start from scratch.
9. Can they provide you with references?
A beautiful house makes for a powerful presentation, but nothing makes a bigger impact than the people who have been through the process before.
For more information, visit Vintage Oaks. Vintage Oaks is the fastest-growing community in the Hill Country, offering a range of homes, land, and home-lot packages, an ideal location on the Texas Wine Trail, and an array of resort amenities. Please click below to download the Guide to Building a Home in the Hill Country to learn more about the exciting process of building your dream home in the Hill Country.